Top 10 Most Popular Blog Posts of 2022
Inside: The best decorating, recipe, and craft/DIY posts of 2022 on Southern Home and Hospitality according to you! ➡
---
January is a time for reflecting on the previous year. For setting goals to shape the new year to make it our best one yet.
So as part of the year's end, I've been combing through my Google Analytics data for 2022. To see what you really liked. To continue to make the blog better.
Curious to see what your favorites were? (C'mon, you know you are.😉)
Let's take a quick look at your top 10 decorating, DIY, entertaining, and recipe posts that I published in the last twelve months. There may be one you missed, or maybe you're a new friend here.
Regardless, I want to give you a huge virtual hug for being a loyal reader last year. This blog wouldn't be possible without you! ❤️
And you may be surprised by what came in at number one.
This sweet little floral flower pot craft was so quick and easy with only terra cotta pots, pretty spring paper napkins, and some Mod Podge.
When it's not quite time to bring out the bunnies, you liked these nine easy ways to add fresh touches of spring.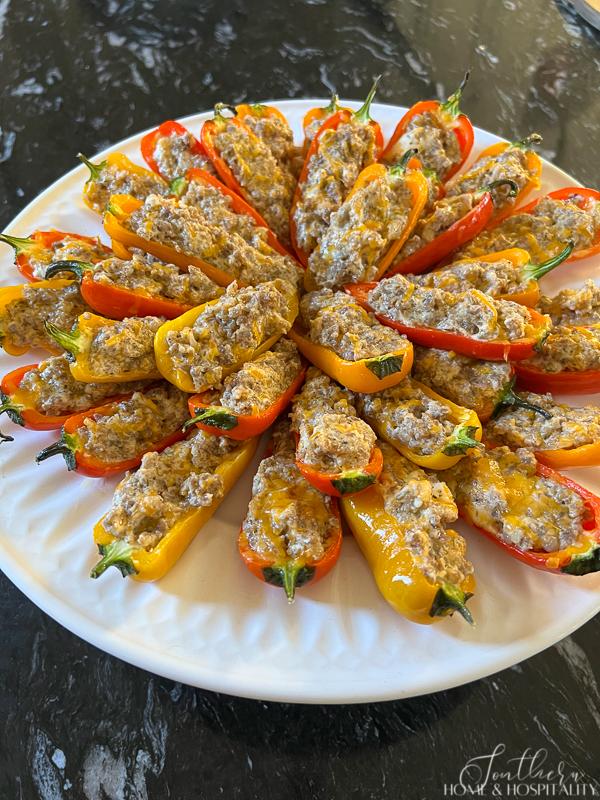 These Sausage Stuffed Mini Peppers were a winner on the blog and for a game day appetizer or holiday party finger food! A delicious combination of cream cheese, sausage, and shredded cheese stuffed into a bite-sized sweet pepper. They're full of flavor and even low carb.
You liked easy crafts! We welcomed spring and guests with this DIY spring wreath that takes just minutes to make.
A lot of you must deal with prettying up outdated stone or brick fireplaces, and you checked out my step-by-step tutorial for whitewashing a fireplace surround. It can be a little scary to undertake, but it's actually a very easy DIY project!
We're all about spreading those decorating dollars, and it showed with the visits to these ten easy (and free) tips to update and refresh your rooms using what you already have.
The cool, creamy southern comfort of homemade banana pudding + dietary restrictions + little time = this low-sugar banana pudding recipe that made this post strike a chord with readers.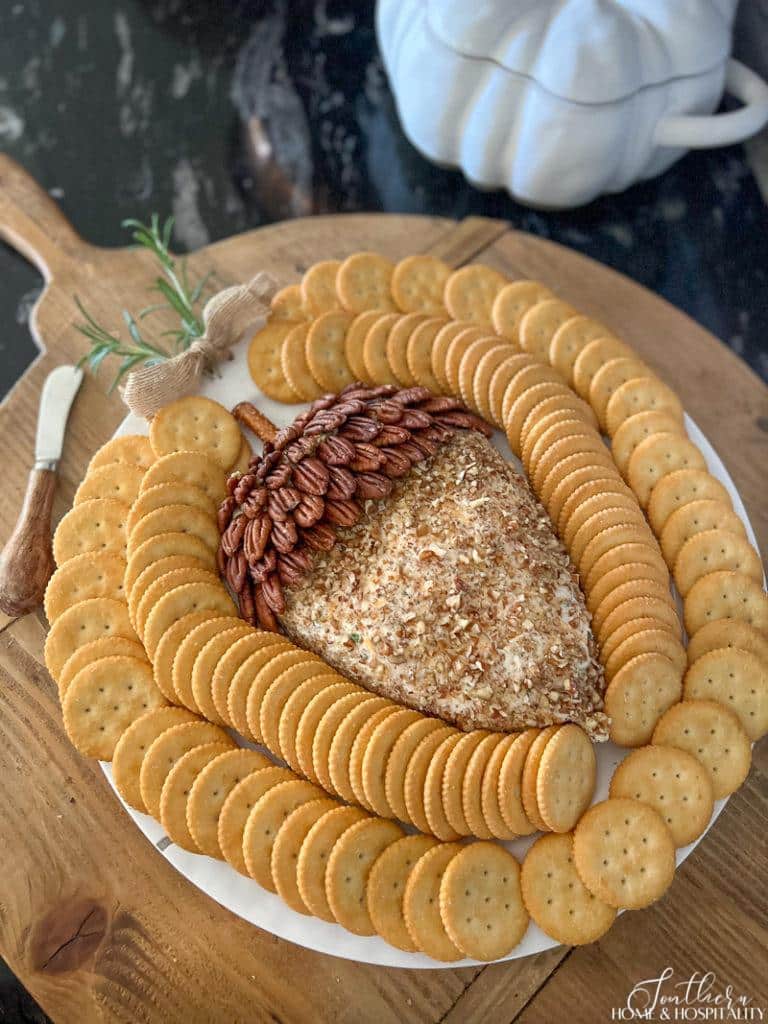 Boy, you liked the recipes for parties and potlucks! This Ranch Cheese Ball is always a real crowd pleaser for the holidays, for game day, or any occasion you need an easy make-ahead appetizer. Creamy, crunchy, full of cheddar and ranch flavor, and so fun to dress up – it'll be the talk of your next party!
This asparagus, tomato, and feta salad chock full of colorful vegetables and toasted walnuts beat out all of the other food recipes for 2022, and is the most healthy in the top 10! It's an impressive dish to take to BBQs, potlucks, Memorial Day, 4th of July celebrations any summer gathering.
And the top visited post on the blog published in 2022? Everything about the Coastal Grandmother aesthetic: what is it, how to decorate, what to wear, movies, a music playlist, and even how to spend the day like a Coastal Grandma. Her classic style, hospitality, simple elegance, and appreciation for the little things in life will have you climbing on board this trend (no beach house required)!
---
That stroll down 2022 lane was just a taste of everything I wrote about last year. And I can't wait to bring you more things you'd like to see in 2023. You can help me make the blog even better – What would you like to see? What was your personal favorite post of the year?
From the bottom of my heart, I wish you the most blessed, glorious year and I look forward to spending time with you each and every season of it – decorating, entertaining, and enjoying life.

As always, I appreciate your visit, comments, and shares here on the blog! I'd love it if you also follow along with me on Pinterest, Instagram, and Facebook so you won't miss any of my inspiration and ideas.
Don't forget to sign up for updates to keep in touch…I have lots of fun and useful freebies you may be interested in in my subscriber-only library like my cheat sheets for where to place lighting, bathroom fixtures, artwork, and furniture!