Need the perfect healthy, gluten-free summer side dish? This asparagus, tomato, and feta salad is chock full of colorful vegetables and toasted walnuts and is an impressive dish to take to BBQs, potlucks, Memorial Day, 4th of July celebrations any summer gathering! ⟹
With Memorial Day approaching quickly, I'm starting to see lots of recipes for cookouts, 4th of July, and summer parties.
And while the cute creative red, white, and blue patriotic sweets are usually the "star" of the meal, how about a showy salad as a healthy option to balance all of those desserts? If you're searching for a side dish for your Memorial Day menu, I'm sharing this simple and delicious asparagus salad recipe that compliments almost any summer meal!
Jump to Recipe
This post contains Amazon and other affiliate links for your convenience. As an Amazon Associate I earn from qualifying purchases. If you purchase something through any link, I may receive a small commission, at no extra charge to you. I only recommend products that I love or would purchase for myself. See my full disclosure here.
What's in Balsamic Asparagus, Tomato, and Feta Salad?
Aside from the ingredients in the name of this beautiful salad…asparagus, cherry tomatoes, feta cheese, and balsamic vinaigrette, there are lots of options!
For this recipe I've also included these ingredients to amp up the colors, flavors, and texture:
Cucumbers
Sweet mini peppers
Red onion
Black olives
Toasted walnuts
Or here are even more ingredient ideas:
Carrots
Radishes
Chickpeas
Goat cheese instead of feta
Add protein like chicken for a meal
It's so versatile…just add or omit any of these or come up with some of your own!
Ingredients for the balsamic vinaigrette.
I might have cheated on this step since I love shortcuts and used a ready-made balsamic glaze, but I'm glad I didn't because this vinaigrette with balsamic reduction and a little sweetness added tastes amazing! My friend and hostess for the gathering I'm taking this to is extremely sensitive to gluten and sometimes balsamic glazes have something in them that makes her sick. So with that in mind, I went homemade on the vinaigrette and all of these ingredients were gluten free approved:
Balsamic vinegar
Olive oil
Honey
Dijon mustard
Garlic
Salt and pepper
See the recipe card at the bottom for exact measurements and directions.
How to make this yummy Balsamic Asparagus, Tomato, and Feta Salad recipe.
Assembling this salad is easy and I was able to multitask the following steps and chop veggies while the oven was preheating for the walnuts, and make the vinaigrette while waiting for the water to boil.
Chop and toast the walnuts: Coarsely chop the walnuts and toast them in a 375 degree oven for 5-6 minutes.
Prep the veggies: Wash, slice, and chop all of your veggies.
Cook the asparagus: Bring a large pot of water to a boil. Add the asparagus and cook until crisp tender, about 4 or 5 minutes, depending on the thickness of your asparagus.
Cool the asparagus: While the asparagus is cooking, fill a large mixing bowl with water and ice. When the asparagus is done, submerge it in the ice bath for ten seconds to stop the cooking and maintain its bright green color.
Make the vinaigrette: Reduce the balsamic vinegar by boiling it down by half for about 3 minutes and then whisk it and the rest of the vinaigrette ingredients together in a bowl.
Put together the salad ingredients: Layer or combine all of the ingredients for the salad in a bowl or on a platter. Since I was taking mine to a party, I wanted a pretty presentation so I arranged the asparagus tips around the rim of a white serving platter. Then I layered on the different colorful ingredients and finished with the feta. I topped it with a little special touch for Memorial Day…some cucumber stars! It only took a minute to punch out these cute stars from the cucumber slices with a star cookie cutter.
7. Add the vinaigrette: To finish it off I drizzled the balsamic vinaigrette over it all. If you put it on early, it will soak in a bit, but it is still tasty! But if you'd really like to be able to see it, wait until your gathering starts. (When everyone started making their plates, I did toss the salad a bit with the serving utensils to mix everything.)
---
Although this salad is perfect for summer, it's also popular in the spring when asparagus is in season. If you need a couple of other recipe ideas for summer gatherings, check out my Summer in a Cup cocktail and my cold No Bake Eclair Cake dessert!
So let's make this delicious Asparagus, Tomato, and Feta Salad!
Fourth of July Strawberry Cheesecake Mason Jar Dessert
Looking for an easy Fourth of July dessert? This yummy strawberry cheesecake checks all the boxes for the perfect patriotic dessert…no-bake, super simple, red, white, and blue, and its presentation is sure to impress!
Ingredients
Crust
1

cup

graham cracker crumbs

1/4

cup

granulated sugar

6

tablespoons

softened butter
Cheesecake Filling
8

oz

softened cream cheese

1

cup

powdered sugar

1

cup

heavy whipping cream

1

tablespoons

vanilla extract
Strawberry Layer
Strawberry sauce (recipe below) or strawberry pie filling or strawberry dessert topping

1

cup

sliced strawberries (to mix in sauce)
2-3 strawberries sliced (for garnishing)

handful of blueberries
Strawberry Sauce (if making homemade)
1

pint

strawberries

1/3

cup

granulated sugar

1

teaspoon

vanilla

1

tablespoon

cornstarch (optional)

1/2

teaspoon

lemon juice (optional)
Instructions
The Crust Layer
Combine the graham cracker crumbs, sugar, and softened butter well in a mixing bowl until it's all moistened with the butter. (You can make graham cracker crumbs in the blender or food processor) 

Divide the mixture evenly between the jars (about 4 tablespoons each) and slightly press down with the end of your fingers.
The Cheesecake Layer
Combine the softened cream cheese, powdered sugar, whipping cream, and vanilla in another bowl and mix with a hand mixer until it's light and fluffy.

Spoon the cheesecake filling evenly into the jars on top of the graham cracker crust layer.
The Strawberry Sauce Layer
Core and slice a cup of strawberries. Slice 2-3 more strawberries and set aside for garnish.

Stir the sliced strawberries into the strawberry sauce (if making homemade see below) and top each cheesecake layer with the desired amount.

Garnish with strawberry slices and blueberries.
OPTIONAL Homemade Strawberry Sauce (skip if using ready made)
Core and cut in half a pint of strawberries.

In a saucepan, heat the halved strawberries, sugar, lemon juice (optional), and vanilla until juice begins to form. Mash a few of the strawberries with a wooden spoon and simmer until the sauce thickens.

Transfer the sauce to a blender and puree until smooth. Then transfer it back to the saucepan.

To thicken it further, make a cornstarch slurry of one tablespoon of cornstarch and two tablespoons of water. Slowly stir it into the sauce until it thickens.

Let the sauce cool for 10 minutes, then stir in the sliced strawberries and top the cheesecakes with the mixture and garnish like above.
Enjoy and let me know what you think and how you customized it!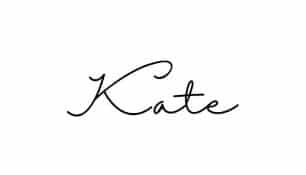 As always, I appreciate your visit, comments, and shares here on the blog! I'd love it if you also follow along with me on Pinterest, Instagram, and Facebook so you won't miss any of my inspiration and ideas.
Don't forget to sign up for updates to keep in touch…I have lots of fun and useful freebies you may be interested in in my subscriber-only library like my cheat sheet for emergency spice and seasoning substitutions!
Pin this to your recipe and salad boards to refer to later: