From Disaster to our Dream Home: A Southern Charmer
Inside: The story of how we came to buy this outdated, neglected, strange fixer upper and made it into our southern traditional dream home!! ➡
---
Welcome to my home! I want to begin my exciting new blog journey by telling you its story. And like any proper story, let's start at the beginning…
Anyone else walking into the house saw it as an absolute disaster. It was broken, worn, outdated, and just downright weird. My husband and I felt complete repulsion as well the first time we walked through it.
So how did it end up being our dream home?
I stumbled upon the house while surfing the internet from our paid-off home just a few miles away. Our house was lovely but lacked a few bucket list items that my husband and I had always wanted, but didn't make financial sense to add to that house.
On a whim, we took a drive by the property and were immediately smitten with the exterior and its southern charm – lots of French doors, balconies, and a park-like front yard full of trees surrounded by a wrought iron fence.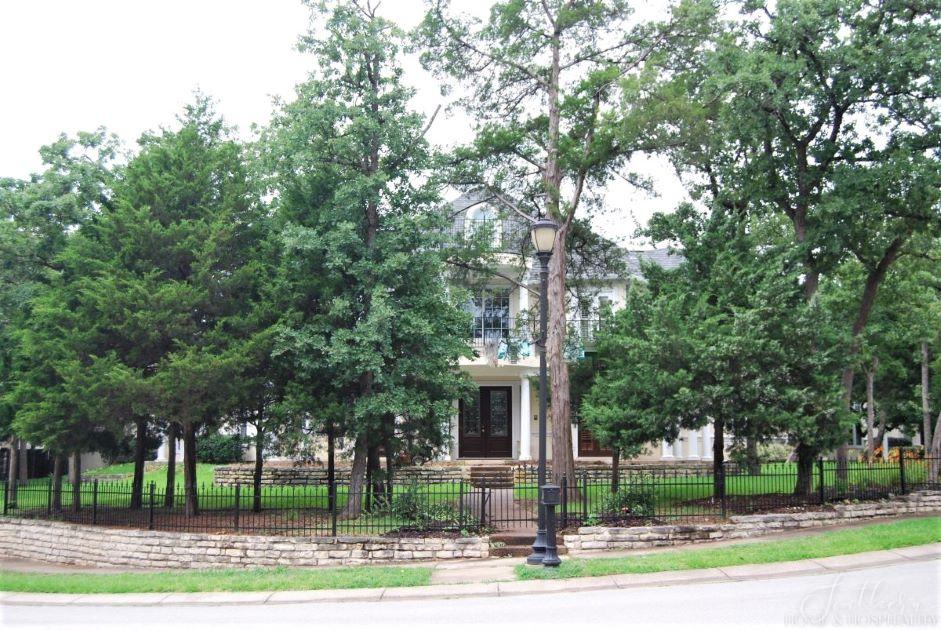 We couldn't wait to see the inside and we immediately asked a realtor friend to show us the house. When she met us outside, the nicest thing she could come up with before we went in was, "Ummmm…. it is quite 'unique', and it needs A LOT of love." We're thinking it couldn't be that bad.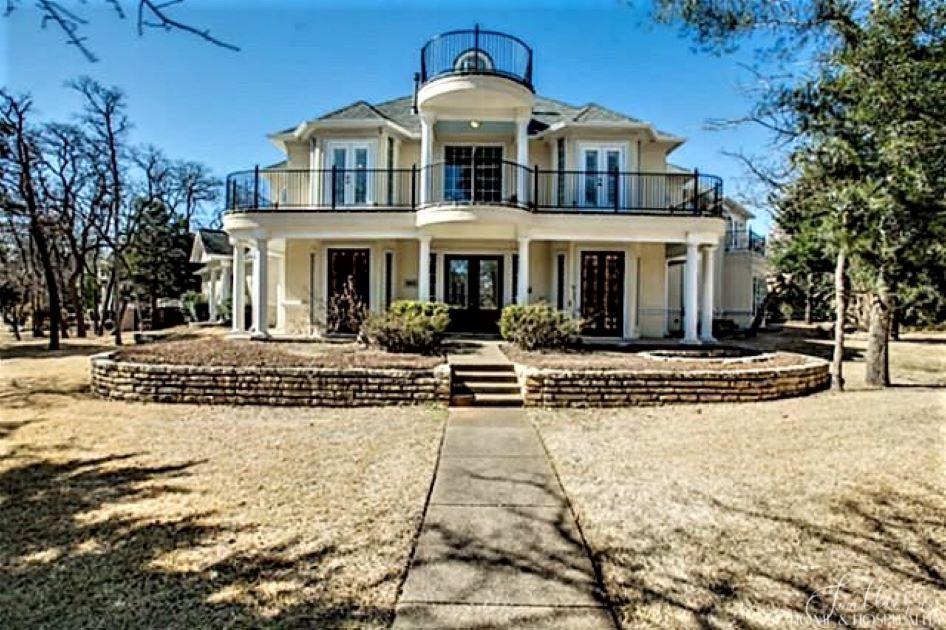 Oh, it was.
The tour had us convinced that the original owner was completely crazy, and yet creative. I couldn't stop talking trash about that house for two weeks and its bizarreness, disrepair, and filthy state.
Its layout made no sense overall and too many ideas and features had been crammed into each room.
The seller, who was the second owner of just four years had spent some money on outer repairs but had not updated it, cleaned it, or removed all of the junk acquired since its original owner. Or even changed out the burned-out light bulbs.
Despite all of this, we just couldn't get this strange house out of our heads.
Having grown up in Louisiana, we love everything southern. Although we have been Texans now for over 30 years, our style still gravitates toward "southern traditional", not "Texas ranch". We've also never wanted the same house as everyone else on the block.
Whenever we drive around looking at houses, I've always told my husband of my favorites, "That's a 'Father of the Bride' house" – meaning it has a special charm.
This house definitely had "Father of the Bride" curb appeal. And the more we thought about it, its quirky features inside had the potential to be charming as well.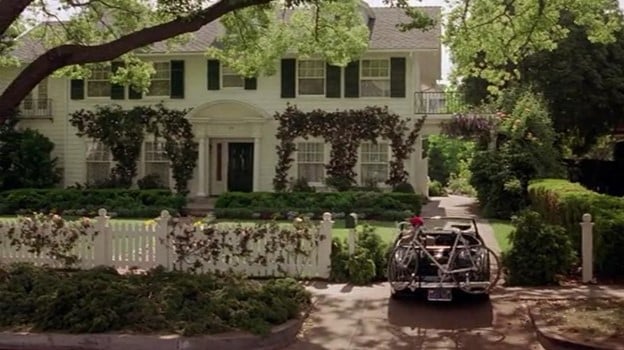 This strange house did check off items from our dream home bucket list. Aaaand we may have been watching a few too many fixer upper shows on HGTV. But it wasn't just that. I can't explain it, but this house attracted us on a deeper level somehow.
So we made the decision to make an offer low enough to allow us to put the money needed into making this house what it was meant to be—a unique and special home for us and filled with southern charm.
The task we had in front of us was to make this house have a little less personality and dial down the quirk-meter, while retaining its charm and southern traditional style. The trendy contemporary or transitional update would have sterilized and removed what was special. Plus, keeping with its vintage-inspired style was more budget-friendly and allowed us to fix more of its many issues.
Here's a sneak peek before into the overwhelming project we had gotten ourselves into. Pictures from before don't even begin to show how much it was NEGLECTED. WORN. DUSTY. OUTDATED. YELLOWED. I could go on and on, but this should give you the idea: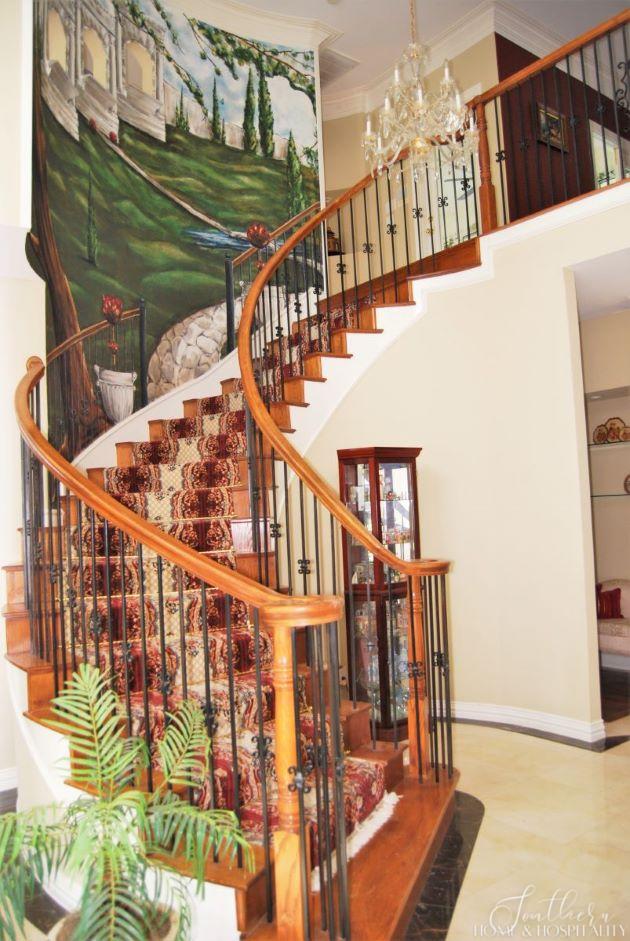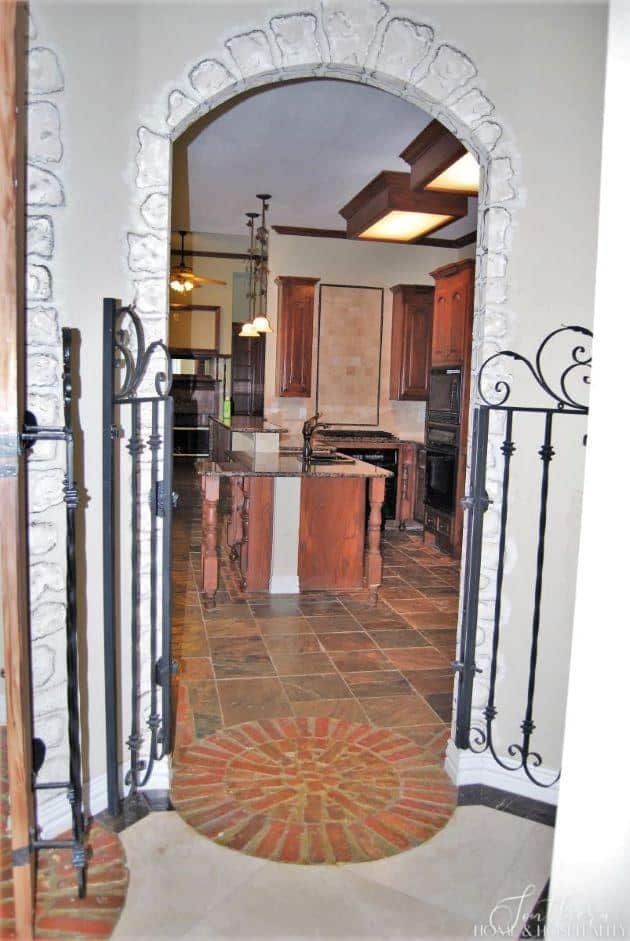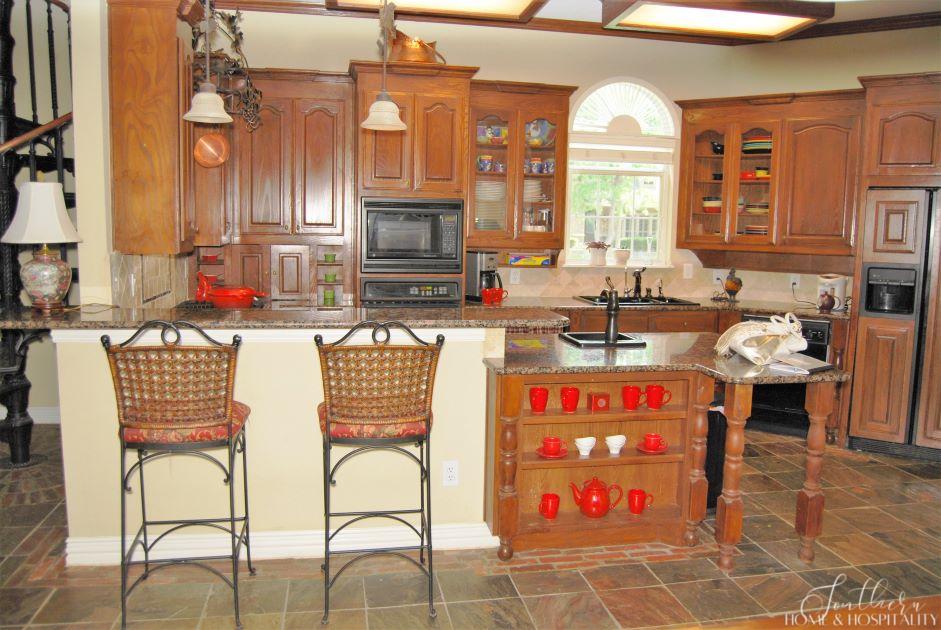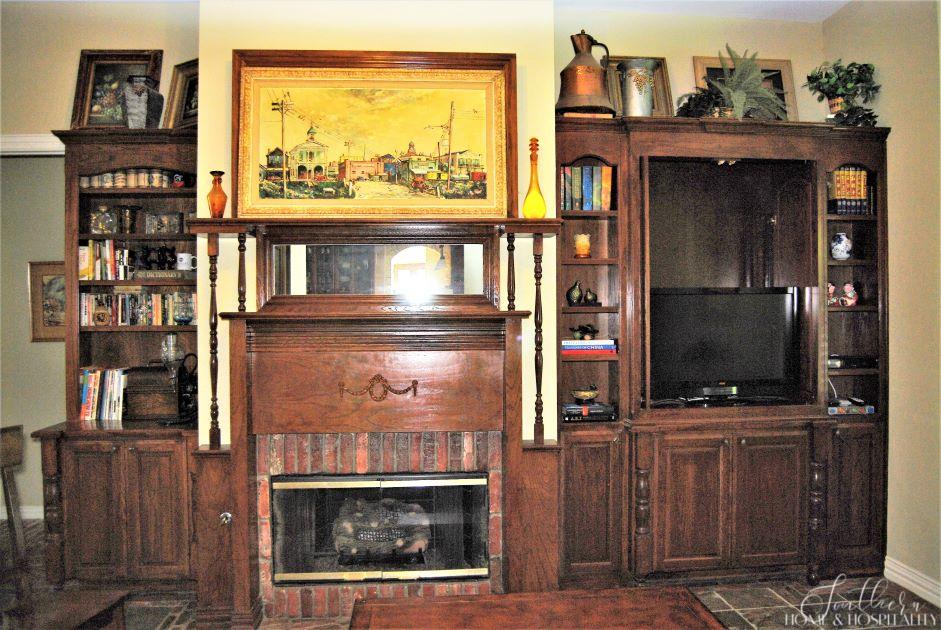 YIKES, right????
And here's a glimpse of those same areas now:
It's been a lot of work, and there is still more to be done. But we have never regretted our decision, and it still just makes us happy simply to be at home.
A home that is perfect to decorate for holidays, perfect to hang out at with our friends and family, and perfectly southern.
See more details on the kitchen renovation, the adjoining family room makeover, and the living room, dining room, and foyer area revamp. You can also check out the changes to our primary bedroom and primary bathroom.
I hope you'll check back in for the next chapters in our house transformation story as I show you even more of the rooms' before and after transformations.
Spoiler alert – there is never an end to any home decorating story!

Before you go:
As always, I appreciate your visit, comments, and shares here on the blog! I'd love it if you also follow along with me on Pinterest, Instagram, and Facebook so you won't miss any of my inspiration and ideas.
Don't forget to sign up for updates to keep in touch.
If you're not already a member of the SH&H family, I'd love to have you join me! You'll not only get email updates, but you'll have exclusive access to all the bonus materials in my free subscriber-only library, like this:
---
Pin it to remember it!
If you've enjoyed this post, please pin and share this on Pinterest:
---