Inside: Rich red roses, mercury glass, snow, and the glow of candles make an elegant and classic red and white holiday tablescape full of light and joy that fills the length of a long dining table! ⟹
Welcome back to the final part of my holiday home tour!
Let's head to my dining room where I have the table all decked out for Christmas.
I like to decorate the table and leave it set throughout the entire season. It feels so welcoming while it is awaiting a beautiful holiday meal!
This post contains Amazon and other affiliate links for your convenience. As an Amazon Associate I earn from qualifying purchases. If you purchase something through any link, I may receive a small commission, at no extra charge to you. I only recommend products that I love or would purchase for myself. See my full disclosure here.
The dining room is one of the first areas you see when you enter our home so it's a perfect place to echo my colors for the holidays.
This year I wanted to create warm, nostalgic, and celebratory feelings of "Comfort and Joy" with all of my Christmas decorations. I did this throughout the main areas of our home by using colors in deep red, silver, and white and with vintage inspired decorations. The dining room follows suit and boy is it full of joyous red and white and light!
If you missed any of the rest of my holiday home tour, you can catch up here:
The Christmas Foyer and Staircase
The Christmas Kitchen and Family Room
The Christmas Front Yard and Porch
The Christmas tablescape.
A dining room's focus is of course on the dining table, so the tablescape takes the spotlight. Here is what I used to fill up the center of my ten foot dining table:
A full length mirror as a table runner.
First I started with a long mirror "table runner". It's actually an inexpensive full length mirror you would attach to the back of a door!
I love it for its reflective qualities and it amplifies the sparkle and glow of the candles and mercury glass that sit on top of it.
Faux flowers, berries, and greens.
Next, I returned this white pedestal bowl. It stays on the dining table most of the year and just gets new seasonal contents.
To bring in the red and white used throughout my holiday decor, I filled it with faux red roses and white berries and tucked in faux cedar pieces from a dismantled pick.
Faux snow.
After the bowl was in place, I blanketed faux snow on top of the mirror. I love how much light and softness it brings to the table! I used blanket snow directly on the mirror and then sprinkled loose snow on top. It gives more coverage to the loose snow while adding a nice, realistic texture to the blanket snow. This just one of my favorite holiday decorating hacks!
When I nestled everything into the snow it gave the tablescape such nice dimension. (Remember to be careful if you are using real candles to keep it away and out of the candleholders.)
Candles.
Next, I lined the entire table with candles. My favorite flameless candles with realistic flickering flames sit on mercury glass pillars.
Then I interspersed lots of small candles in mercury glass votives to fill the center of the table with light.
Mercury glass ornaments and jingle bells.
To finish the centerpiece, I brought in more red and more mercury glass with some ornaments. And lots of sparkle with bright silver oversized jingle bells sprinkled down the table.
Place settings.
Now that the middle of the long table was full of red and white, it was time to set the places to complete the tablescape.
First, I layered white china on top of charger plates with an aged mercury glass look. Have you noticed that I love mercury glass?
I had a collection of Dollar Tree snowflakes left from a past hospitality event so each place setting got one underneath the plate.
To make the place settings even more festive, I tied the salad plate up in a bow in cheery red and white and tucked in pieces of faux pine cut from a larger pick.
I mixed together two different sets of white china that I inherited eight place settings of to fill all ten places at the table. And filled the mercury glass ornament napkin rings with rich red napkins.
The napkin rings double as a place card holder. For Christmas eve our crazy and fun family has a theme that we dress up for. For that Christmas dinner, I usually make name cards with trivia questions that go along with the theme. It keeps the conversation going and the family at the table longer!
I have this printable that I can use other times to fill the holder. If you'd like to use it too, I'm happy to share. You can download a sheet of this graphic for free to use however you want..my Christmas gift to you! You'll find it in the subscriber only page down in the footer menu. If you're not a subscriber yet, I hope you sign up so we won't lose touch! I have lots of fun freebies in the library you may be interested in.
The buffet.
My grandmother's marble top credenza sits behind the dining table. The usual French accessories are still in place but I added this berry wreath on the mirror.
I hung it with the same ribbon that I used on the staircase garland and tied a loose bow and let the tails stream down.
The bar.
Another feature in our dining room is this small wine bar. So I thought what better place for dancing reindeer? Just bringing a little more joy…
I hope this look at our dining room gives you some ideas for how to set a beautiful table at your house this Christmas. Use your overall color theme with some candles, flowers, a bit of sparkle, your best dinnerware, and you will be ready to host a special holiday meal!
Eat, drink, and be merry,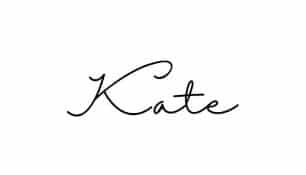 As always, I appreciate your visit, comments, and shares here on the blog! I'd love it if you also follow along with me on Pinterest, Instagram, and Facebook so you won't miss any of my inspiration and ideas.
Don't forget to sign up for updates to keep in touch…I have lots of fun and useful freebies you may be interested in in my subscriber-only library like my cheat sheets for where to place lighting, bathroom fixtures, artwork, and furniture!
Pin this for reference later: