Inside: My favorite places to find cheap throw pillows and affordable pillow covers, plus four throw pillow secrets you should know that make your pillows look more expensive. Pillows are an affordable way to change up your room's color palette, season, design trend, or just give new life to old furniture! ➡
---
If you open the door to my home decor storage closet, you may see a teetering tower of throw pillows. Before you judge my pillow obsession, let me plead my case for the lowly throw pillow.
Throw pillows bring in color. And style. And call to us to cuddle up and be cozy. They elevate every room and piece of furniture into a sanctuary.
All this AND they can be one of the most affordable home decor items if you know where to look.
And if you know a few tricks to make them appear more expensive.
This post contains Amazon and other affiliate links for your convenience. As an Amazon Associate I earn from qualifying purchases. If you purchase something through any link, I may receive a small commission, at no extra charge to you. I only recommend products that I love or would purchase for myself. See my full disclosure here.
The pillow case (for throw pillows).
Why should you change out your throw pillows? They are an easy way to make big decorating impact!
Just a few reasons why you NEED new pillows:
Pillows change the design style. Or mix up the design style. A pillow with a modern design will freshen up furniture. See other tips for mixing design styles here.
Pillows add interest with texture and pattern.
Pillows disguise a couch or chair you don't love. Try dressing up a dark brown sofa that you're tired of with some light colored neutral pillows.
Pillows can change the color palette of your living room in an instant. Insert a touch of trendy color or change the seasons in your room with pillows. In neutral spaces, this is easy – read more about decorating with neutrals here.
If I've convinced you, first let's talk about where to find the best deals on pillows.
Where to buy affordable throw pillows.
Amazon is a bargain treasure trove for throw pillows and throw pillow covers. And with Amazon Prime and their liberal return policy you can have them right away with free shipping to try them out in your space.
I found these amazing velvet pillow covers to use this summer in the living room. Oversized at 24″ x 24″ for $23.99! They come in many different solid colors and sizes.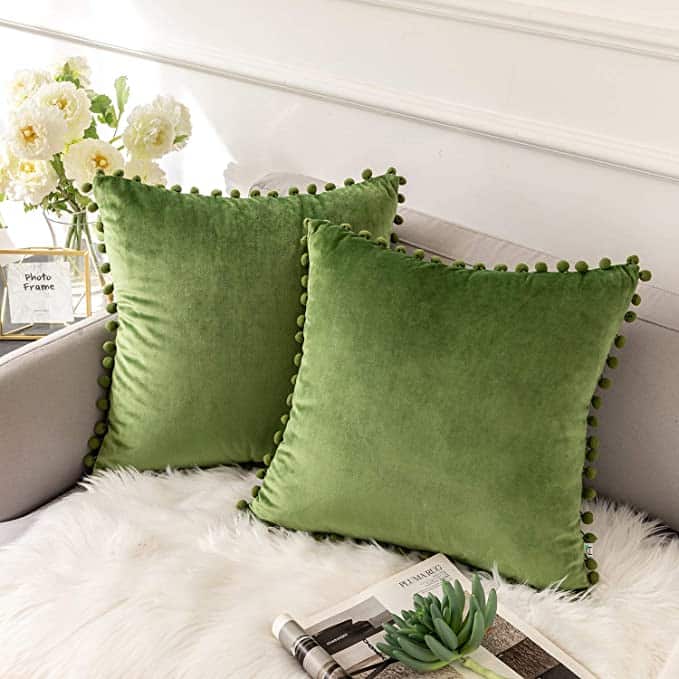 And I ordered a similar pillow cover in gorgeous midnight blue and the geometric navy and white pillow cover for last fall:
And these look like a Pottery Barn dupe for their linen pillow covers: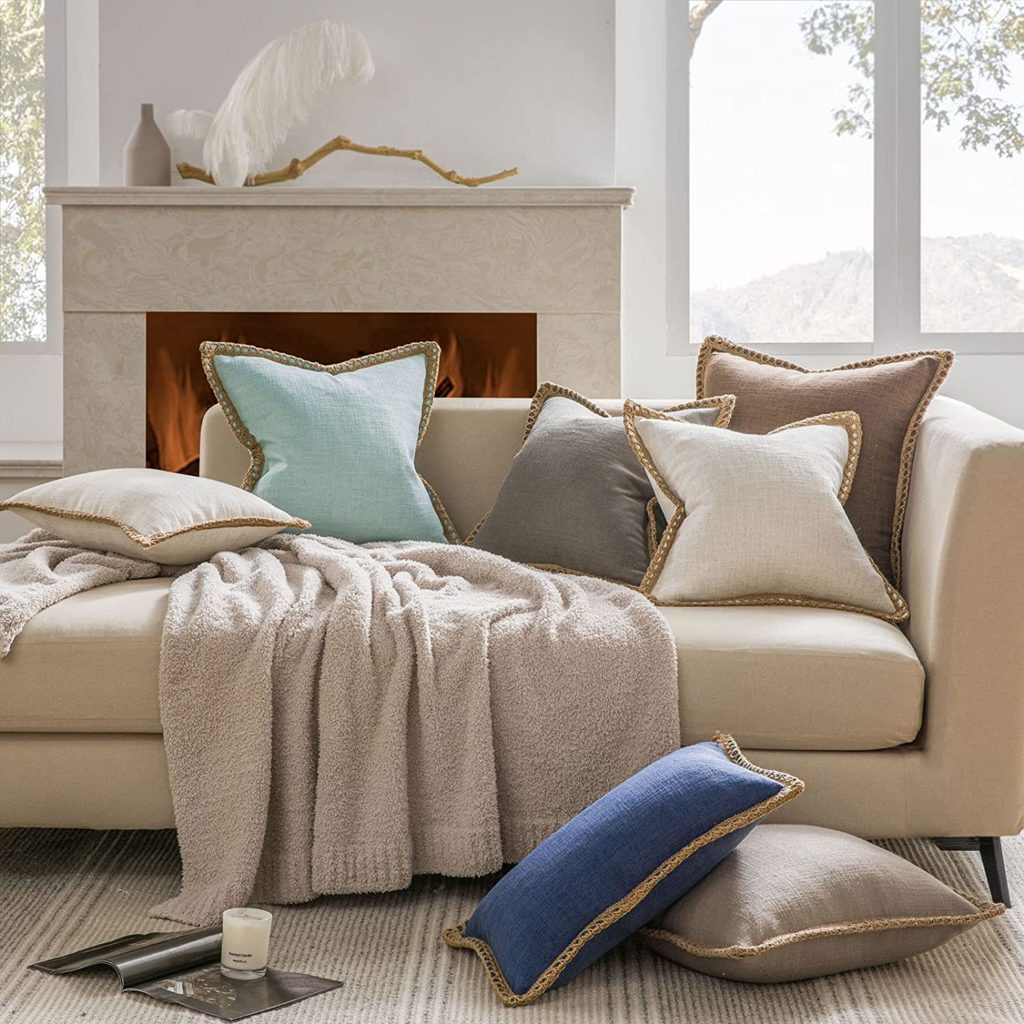 Also love this knitted pillow.
And the embroidered detail on these.
---
I always make a run through the HomeGoods pillow aisle when I'm decorating for a new season. I've found some awesome deals on quality pillows there! Word to the wise, don't wait to buy them because they won't be there next time. They also have a good return policy.
---
Target is always on point with trendier styles including their Studio McGee and Hearth and Hand lines.
These ivory cable-knit pillows have been my go-to's for coziness for the past two winter seasons:
---
The Better Homes and Gardens and Mainstays lines often have something cute and stylish!
Like this tufted trellis pillow: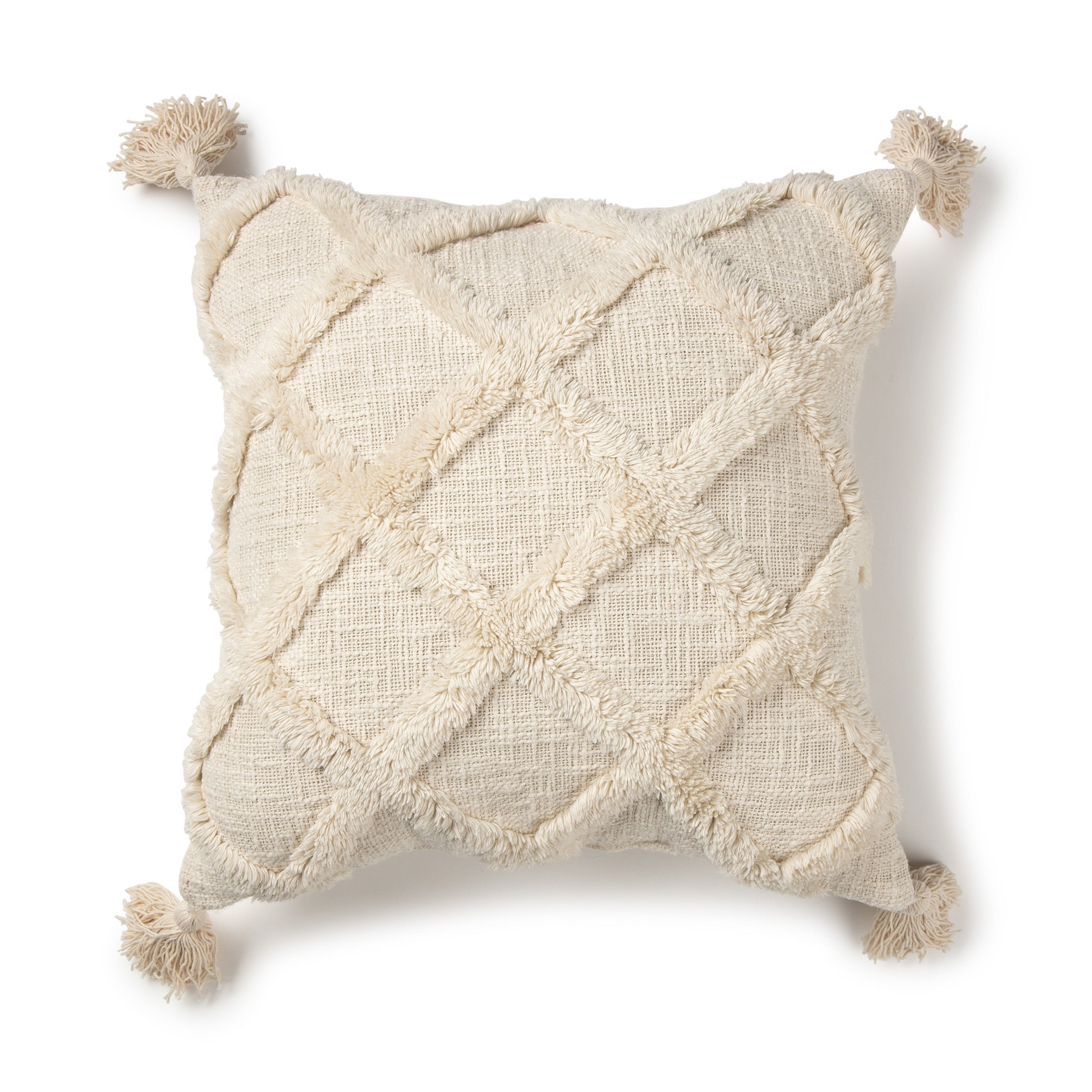 ---
A great source for inexpensive, casual pillows like these round tufted ones:
---
Love their selection of seasonal pillows! They are sold out of the blue and white pillow in my living room this summer, but this embroidered one is a beautiful substitute!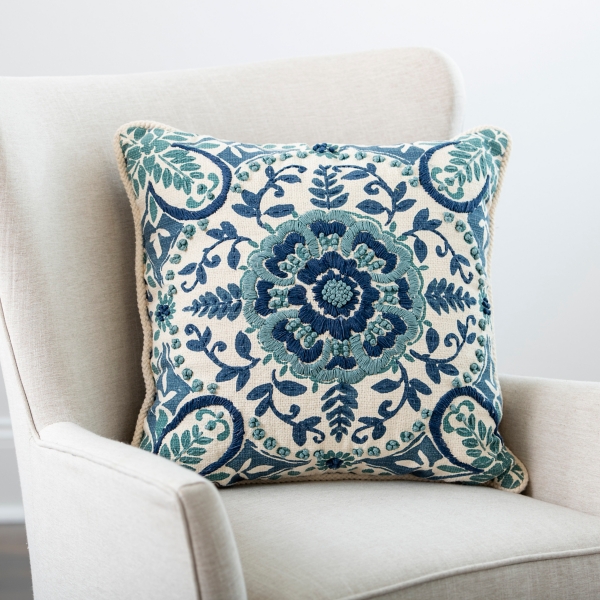 ---
Not just for craft supplies, but a great place to find pillows for cheap. And did you know they also have pillow covers?
---
A huge selection of online choices, and plenty under $30!
---
Most Etsy sellers are small businesses that don't mass produce, but you can find some gorgeous custom pillows here in your price range.
How cute is this customizable lumbar pillow?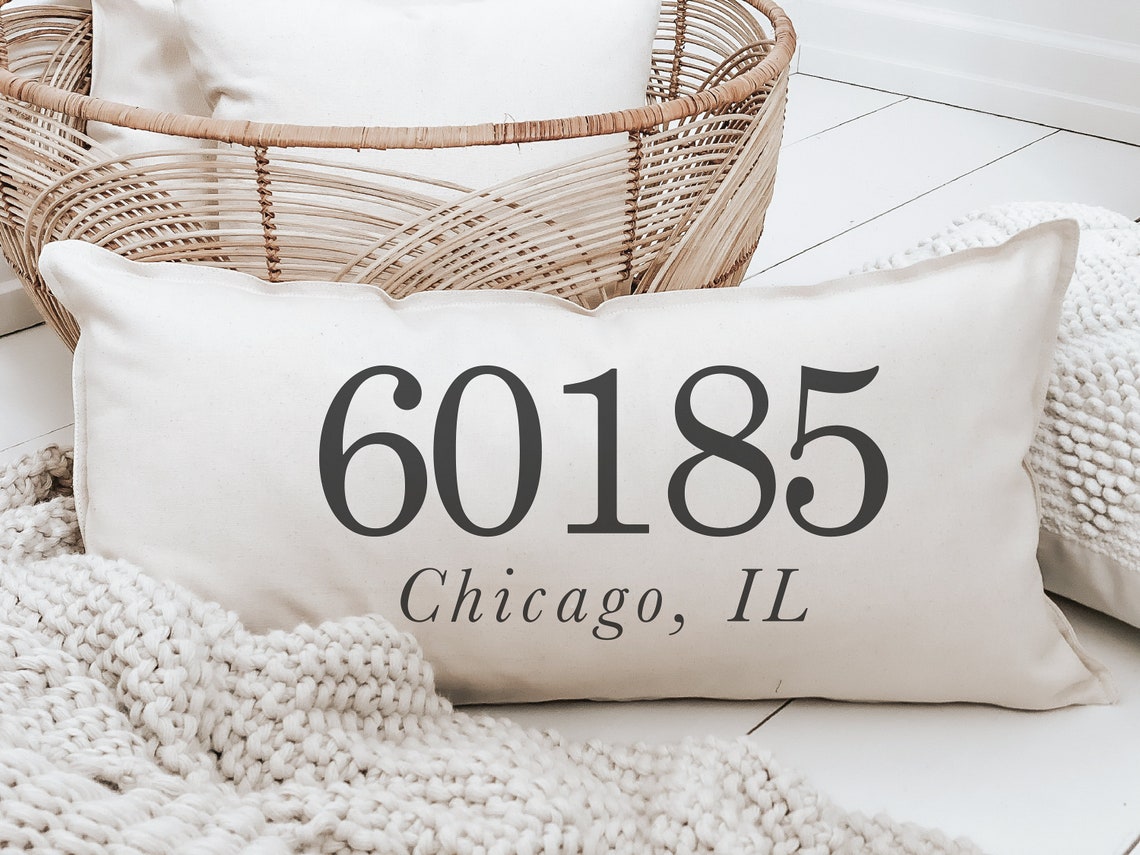 ---
With free shipping and constant sales and discounts, you can often catch deals on great pillows like this one for under $30: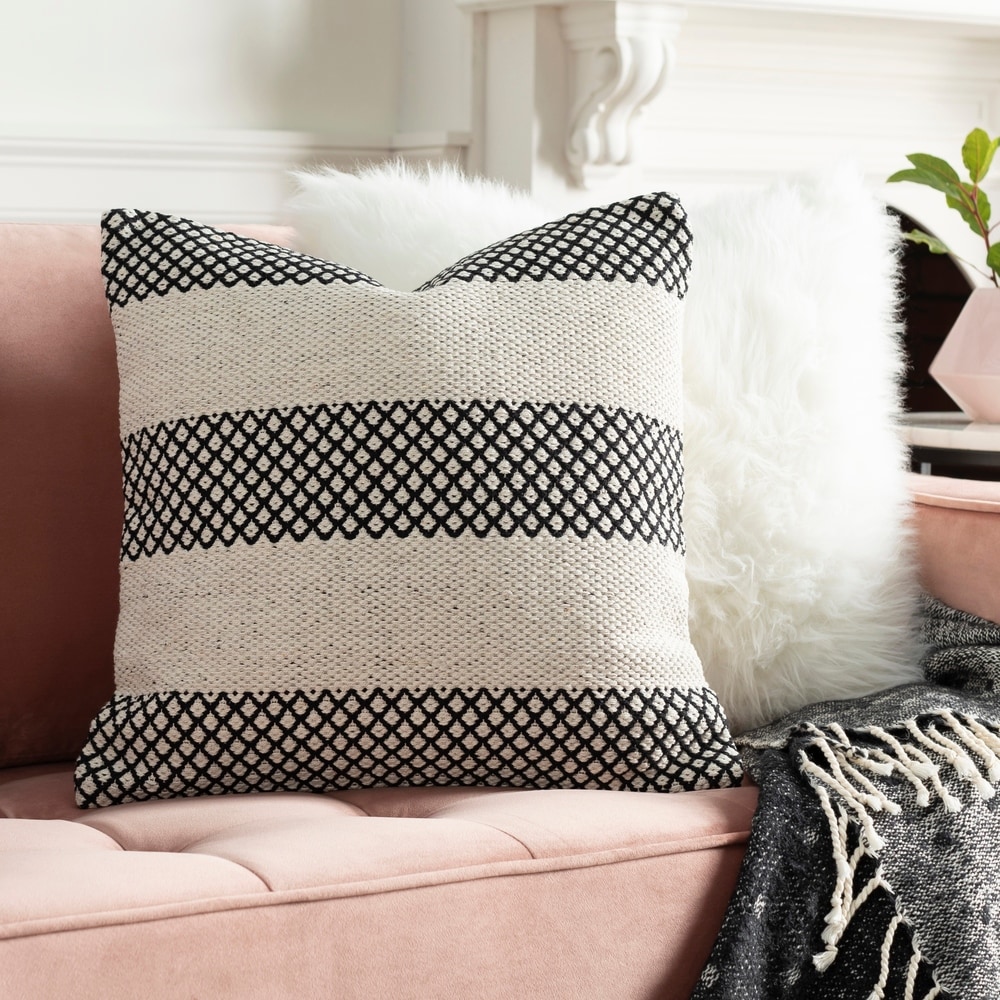 ---
Can you say 20 percent off coupon?
---
H&M is not just for cheap clothing. Their discounts are just as deep on their home decor offerings.
---
And it doesn't get much cheaper than the cushion covers at Ikea! The most expensive one may be $15.
---
While you're racking up deals at the Rack on dresses and shoes, you may also find that perfect pillow.
---
15. Poshmark, Ebay, and Consignment Stores
You can often find affordable options at these places on high-end preowned custom pillows. If it bothers you that someone has had these in their home before, it may help to replace the insert. And to steam the cover with a steamer or in a dryer with a steam fresh option (most pillow covers do not look good after washing).
Read more on how to remove smells from furniture and upholstery.
---
16. End of season clearance sales at Pottery Barn and other retailers
I've never been disappointed in any of the Pottery Barn pillow covers I've invested in. But they are an investment, so I like to mix them in with less expensive options. You can actually find a good deal at Pottery Barn if you are willing to wait until their big sales. You won't have it for the current season but Pottery Barn styles are usually so timeless that they will still look good next year.
Most retailers mark down pillows toward the end of a season, so if you have a favorite pillow store, check out this option for getting their pillows at a discount.
How to make your cheap throw pillows look expensive.
Now that we've scored some awesome deals on affordable pillows, let's make sure they don't look cheap! Here are a few of my secrets to make pillows look high end for less money:
Switch out the pillow inserts that come with the pillow with nicer down feather inserts or down alternative inserts. Then style them on your seating with the "karate chop".
Always size up the insert one or two sizes from the cover size for a full, plump look. For example, if you have an 18×18 pillow cover, use a 20×20 or 22×22 insert.
Double up on the pillow inserts for existing pillows that are looking sad and deflated. You might save some old inserts from pillows you aren't using anymore for this purpose.
Only buy pillow covers instead of the whole pillow. This is sometimes cheaper and definitely more storage-friendly!
---
Do you share my same pillow obsession? I'll never tell. Or judge – if you let me in on your favorite shopping secrets. 😉

As always, I appreciate your visit, comments, and shares here on the blog! I'd love it if you also follow along with me on Pinterest, Instagram, and Facebook so you won't miss any of my inspiration and ideas.
Don't forget to sign up for updates to keep in touch…I have lots of fun and useful freebies you may be interested in in my subscriber-only library like my cheat sheets for where to place lighting, bathroom fixtures, artwork, and furniture!
---