Who knew how easy and cheap it was to make gorgeous sea glass out of any old glass bottle or jar? I'm showing how this fun spray paint craft is perfect for upcycling any glass decor! ⟹
Some might think I'm lazy because I don't want crafts to be too involved. I prefer the term "time-efficient."
But I wanted six summery vases to fill the center of the table for the Fourth of July. And I wanted them now. And I didn't want to spend much if any money. (OK you can call me cheap too.)
In my defense, (and my husband will back me up on this), I know how to spend money just fine…I just don't like to spend a lot on things that won't get much use.
That's why I like to decorate with what I already have and so I pulled out a box of old mason jars. Then I remembered… there was a craft paint that I saw on the internet that I had just been looking for an excuse to try out. And here was my chance because it would add the prettiest touch of blue to my patriotic centerpiece.
And this stuff ended up being so cool I just HAD to share it with y'all!
This post contains Amazon and other affiliate links for your convenience. As an Amazon Associate I earn from qualifying purchases. If you purchase something through any link, I may receive a small commission, at no extra charge to you. I only recommend products that I love or would purchase for myself. See my full disclosure here.
The easiest (and about the cheapest) craft ever.
This sea glass DIY requires only two things: Krylon Sea Glass Spray Paint and a glass bottle or jar. That's it. I bought the paint at Hobby Lobby during 50 percent off spray paint week and the can only cost me $4.50!
And you can use any clear glass bottle or jar you want. Mason jars like these, bottles from the thrift store, dollar store, or even empty jars and clear wine bottles from the trash!! All clear glass decorative accents you might have laying around are good candidates. (warning: you'll be tempted to use this on them all so you may have to reign yourself in)
I've used the sea glass spray in "aqua" but it also comes seven other colors including amber as well as just a frosted clear finish. I can't wait to try out the "seafoam" which makes gorgeous green sea glass. I'm on the lookout for a project to use it in and will share when I do!
How to make DIY sea glass bottles.
It's fairly straightforward on how to use spray paint (duh), but I can share some tips I learned from my first go round:
Clean the glass and make sure it's dry before you spray. A lot of times old glass is dusty and grimy or had oil based food in it.
Set up an area outside away from everything. Because overspray and paint fumes. I find ripping apart a box headed to the recycle bin makes a good base for painting.
Spray a very light coat from at least 12 inches away. If you hold the can closer, you will get much more opaque, intense color. This paint dries almost immediately with a thin coat…at least it did for me in our heat! If you want more coverage or color, go back and spray a second very light coat. Better to go slow in thin layers and add.
I was going for a more "vintage" glass look than "sea glass" so I just wanted a hint of blue tint. So these don't have as much of the frosted opaque sea glass "texture". You can still see the glass shine with this very light coat.
I turned my jars upside down and sprayed first from that direction to achieve the old glass look that was still somewhat clear. After I turned the jars over I sprayed just a little more over the top.
Since I used glass jars I already had, these six sea glass vases only cost me $4.50…the cost of the Krylon Sea Glass Paint! Yay me!!
Where to decorate with sea glass bottles.
I love the extra bit of blue they add to my 4th of July table on the back porch. So you too could already have a perfect opportunity to try it out as you're decorating for the 4th!
If you get on a roll and need another fun idea for Independence Day, check out my Fourth of July mini mason jar strawberry cheesecakes:
But aside from using this as the beautiful blue in your red, white, and blue patriotic decorations, sea glass decor looks lovely in any decorating style, especially in summer. You may be thinking "farmhouse" because of the mason jars, but depending on what you spray it on, it can go anywhere…minimalist, cottage, boho, modern, and everything in between.
And of course coastal! A collection of green, blue, and clear frosted bottles or jars would be right at home in any coastal grandmother's house (don't know what that viral trend is, I explain it here.)
I hope y'all try this cool craft paint product out because it's cheap and requires no crafting skills. And if you've already used it, did you love it? I can't wait to try it again!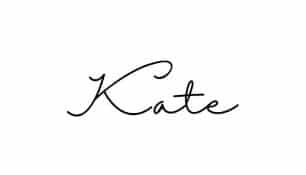 As always, I appreciate your visit, comments, and shares here!
Don't forget to sign up for updates to keep in touch…I have lots of fun and useful freebies you may be interested in in my subscriber-only library like my cheat sheets for where to place lighting, bathroom fixtures, artwork, and furniture!
And also follow along with me on Pinterest, Instagram, and Facebook so you won't miss any of my inspiration and ideas there!!
Pin this for reference later:
Remember to pin this to your Pinterest decorating board to refer to later. You can FOLLOW ME ON PINTEREST and see all of my pins plus lots of other inspiring ones that I've found and pinned!