How to Transfer Your Home Movies to Digital Yourself
Inside: How to transfer home videos from VHS and camcorder tapes to your computer and edit them yourself, saving a ton of money over using a service. Then share them with friends and family from an organized movie vault! ➡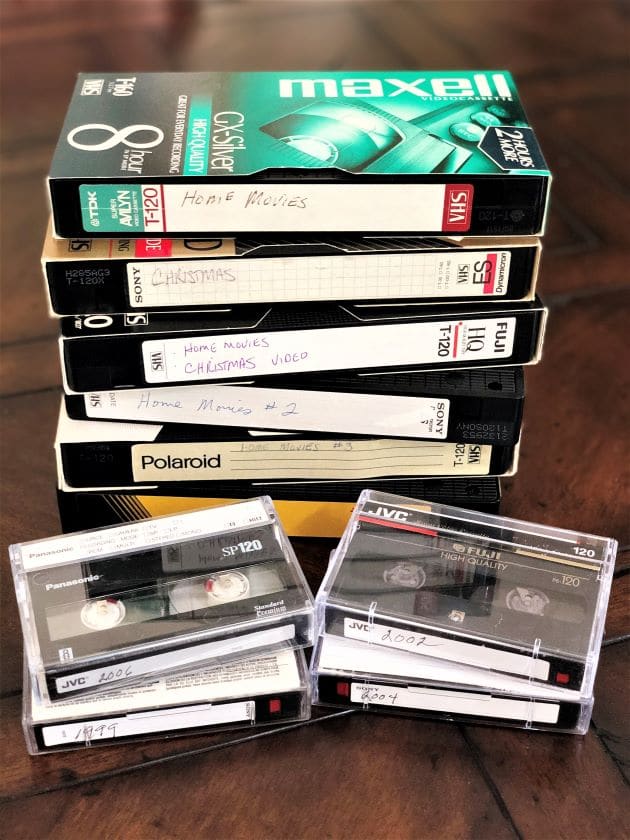 ---
The 80's. When every special occasion was recorded for posterity with a colossal camcorder.
Holidays. Baby's first steps. Totally tubular outfits with the waist almost as high as the bangs, teased to perfection.
Only as it turns out, that latest and greatest technology, the VHS tape, the grandad of the videotape family, let us down in preserving those family memories. Along with all of his offspring.
Tape degradation is real y'all. And most of the ways to play them aren't even manufactured anymore.
I knew I needed to get my old video footage onto the computer before it was gone forever.
But the idea of organizing and preserving 35 years of family memories that were scattered over countless VHS tapes, mini camcorder tapes, various SD cards, and even iPhone videos, was overwhelming.
And the sticker shock of having a digitization service make digital files of my mountain of obsolete tapes was a gut punch to the wallet.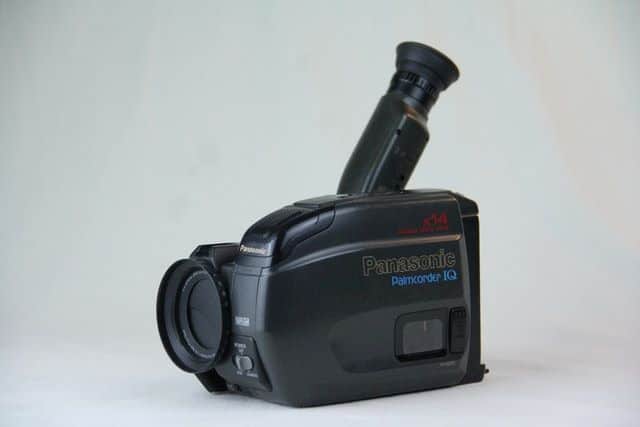 Where there's a will there's a way.
I'm not a "techie" person but I got this figured out. So let me walk you through how I did it from the viewpoint of a layperson, sans technical terms. This simple tutorial is an overview to get you started and show you it can be done!
The process will be slightly different from mine depending on which programs and devices you use. But not to worry, they all come with easy to follow instructions.
If I was ever going to actually have time to save these old home movies, the pandemic was a great time. Plus my tech guy (AKA my hubby) was working from home and helped me set it up and troubleshoot when I had problems.
It was not that difficult once I got going, but just know it will take a lot of time. Hopefully you don't have quite as many to digitize and edit as I did!
This post contains Amazon and other affiliate links for your convenience. As an Amazon Associate I earn from qualifying purchases. If you purchase something through any link, I may receive a small commission, at no extra charge to you. I only recommend products that I love or would purchase for myself. See my full disclosure here.
What you'll need to digitize old tapes.
Equipment to play each format of video that you want to transfer. You'll need a VCR or a VHS Camcorder for old VHS tapes, and a mini camcorder to play those mini tapes.
If you got rid of them long ago, you may be able to score working ones for a low price at a thrift store or borrow one from a friend.
A USB-to-Composite Video Converter Capture Adapter.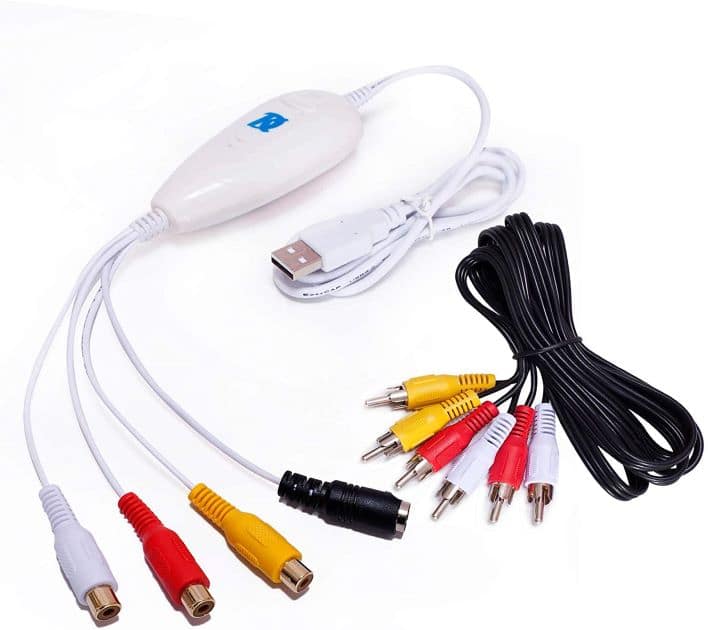 There are many affordable options. The one I used is no longer available (Deekec USB 2.0 Video Capture Adapter (2020 Version) for Windows, MAC, Linux), but here are some recommended options that are:
Elgato Video Capture – Digitize Video for Mac, PC or iPad (USB 2.0)
DIGITNOW USB 2.0 Video Capture Card Device Converter Mac OS X or Windows 7 8 10 PC, One Touch VHS VCR TV to DVD
Diamond VC500 USB 2.0 One Touch VHS to DVD Video Capture Device
A PC or Mac with a DVD drive to install the drivers and recording software. If you don't have a DVD drive, make sure your software has a download option.
Tip: If you have a large amount of footage to convert, you should use a hard drive devoted to this because it will fill up the storage on your computer! You can either use an external hard drive or an old computer like I did.
Recording software and video editing software . . . more about that below.
How to digitize the videotapes.
The setup.
First thing, install the software driver and application that came with the capture device following the prompts. Mine came with Honestech VHS to DVD 5.0 SE but also worked with a program called OBS Studio. I decided to use OBS Studio which you can download free from the internet. (Find it HERE.) The instructions that came with my capture device walked me through the steps for both Honestech and OBS.
Next, install the video recording program of your choice. If you choose to use OBS, there are lots of videos on YouTube that walk you through the process of video capture with OBS, and here is a link to one: https://www.youtube.com/watch?v=Jtrx9gdkAs0
I highly recommend watching this as he walks you through each step and in more detail than I am including here!!
Set up your capture settings.
Plug the video capture device into the computer and the other end with the three colored plugs into the corresponding colored holes in the VCR or camera.
Turn on the VCR or camera and you should be able to see the blue screen on your monitor.
You'll need to set up the video by clicking add (+) in the "source" section and choose your video capture device. Then make your screen larger by clicking "transform" and "fit to screen".
Next set up the audio by clicking (+) again, then "audio input capture" and select the same device.
Click on the "gear" button by the volume to select "monitor and output" to be able to hear the audio while it records.
In "settings", select "video" to set your screen resolution to match your monitor.
Also in "settings", select "output" and set up your recording path to the folder you would like the movies to record to. The best file formats to store video in are: .MPG, .MOV or .MP4. I used .MP4 for all of mine.
Make sure you click the mute button beside the mic/aux section so you will not record any sounds from your room while you are recording!
Play the movie and record.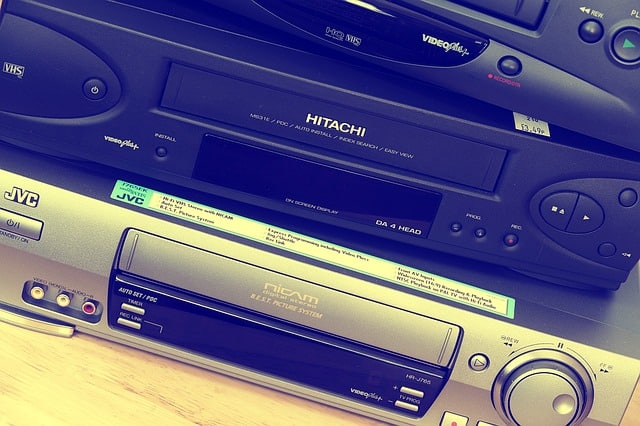 Plug the tape into the machine and press play. (Fingers crossed the old equipment still works!!) Check to make sure that both the audio and video are coming through.
Queue the tape to the part you want to start recording at and press pause on the video player.
Press record on the video player and in the program and let the tape play in real time. Anything you see or do while the tape is playing (poor quality, less than full screen, pausing, rewinding, or forwarding) will be recorded in your digital version.
When you reach the end, press stop in the program and on the player. Name your video file and save it to the folder you have selected.
Now your home movie collection is in digital format!
Tips: For some reason occasionally my videos played with lines in them or with really poor image quality and I had to re-record them. Since I had the dedicated computer set up on my dining table, I went about doing other tasks and would walk through and check on them frequently. Because I was going to edit out what I didn't want later, I just let all of the tapes play from beginning to end. I also had to check on it to see if it had finished because the program will continue recording nothing until you stop it, which takes up more storage space.
How to edit the video clips.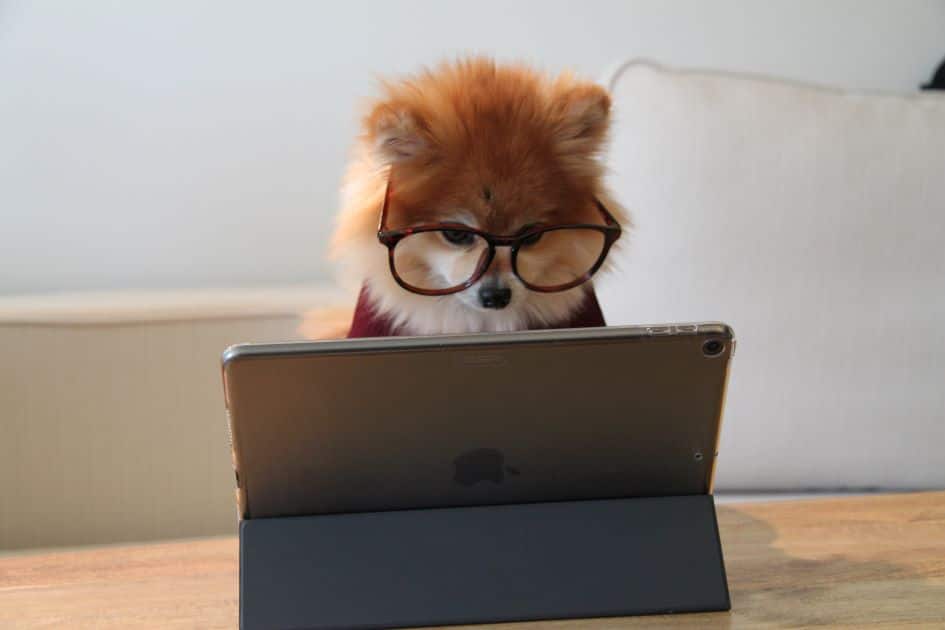 My next step after digitizing the videos was to edit out all of the footage I didn't want and to separate each event into its own movie which I labeled with a name and date, (which pleased my inner OCD neat freak 🤓).
I was also able to combine videos together into one home movie. For example, I put multiple dances in a dance recital together or if we had recorded lots of different clips at the same event like a football game, I put them together as one movie.
One of my favorite videos ended up being a random compilation that didn't belong anywhere else so I lumped them all together. Apparently, our family dances randomly and likes to make dumb faces. A lot.
Warning…the editing was much more laborious than the digitizing since I could do other things while the footage was recording. But the editing – I sat until my eyes crossed and butt went numb. But again, just because I had so many and I was on a mission!
You'll need to choose a program to edit your videos in. There are many free video editing software programs on the internet. You may already have one such as iMovie, Windows Movie Maker, or Blender.
I chose to pay for one that looked easy enough for a newbie like me to use to crop and splice the videos, add opening labels, and adjust the audio level.
I went with Wondershare Filmora 9, which does offer a free version, but the free version watermarks your videos.
Paying for the software was still cheaper than having a service do it. Plus I am the only one that would actually be able to separate and label everything with names and dates. A conversion service would not.
Since there is so much video editing software out there, I won't go through the exact steps I used to edit my videos because they will be different depending on what program you use.
But here is a still shot of the animated title page from one of my home movies from Filmora 9 to give you some inspiration:
It flips in with an animation and I faded each scene in and out with a transition. When the audio was too low I was able to adjust that to make it better. It was easy to clip out and paste together footage because it has a banner of the frames that I could see.
There are SO many things this program could do that I didn't use, but it had the basics that I was looking for. For example, you could add background music for a more professional-style video.
I didn't stop with my VHS and camcorder home movies.
I also edited the old videos we had recorded on SD cards and IPhones. I applied the same title screens and transitions to these and stored them in the same place, making a complete movie vault of precious home videos that will still be around for future generations!
Video storage and sharing.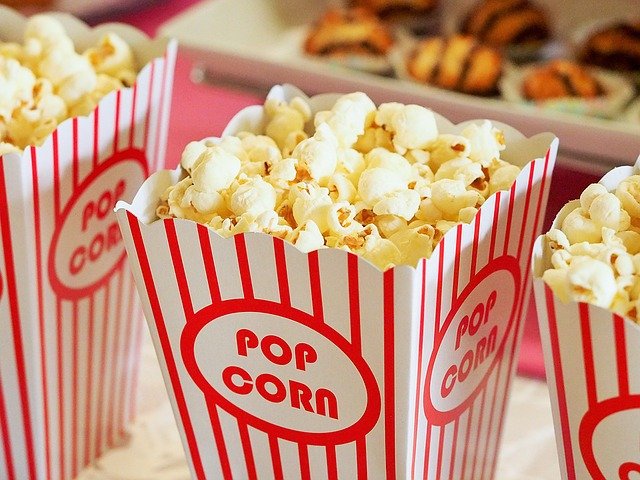 You'll have to decide where you want to digitally keep all of your home movies.
You can store them on your computer, on a USB, or an external hard drive.
Or you can upload them to a cloud-based storage service account like iCloud, Google Drive, or Dropbox. I chose to keep my "movie vault" in my Microsoft OneDrive account.
You can also share all of your newly edited digitized videos with family and friends by uploading private links to public video sites like YouTube or Vimeo. Again, YouTube has easy to follow videos to help walk you through this.
I shared mine through email with a link straight from OneDrive. And it is so cool to be able to pull up a video on my phone or computer at any time and my family members can do the same!
What if I don't have the time to transfer the videotapes myself?
If you just can't realistically get it done yourself, here's an idea of where you can have it done for you and what it will cost you using a conversion service:
Video Transfer Services.
Many big box stores and retail stores that have photo departments like Walmart, Costco, Sam's Club, Walgreens, or CVS offer this service. They don't do it themselves but send it off to a specialty company like YesVideo. You can also have it done through mail order companies like Legacy Box.
How much does it cost to convert videos?
It costs a lot in my opinion. Especially if you have years worth of footage. The average cost for a 2-hour video conversion in 2022 is somewhere in the range of $15-$35.
This handy chart from TransferVideoTapes.com will give you a good idea of what you're looking at (it's from 2021):
---
As the "curator" of our family's memories, I felt such a sense of accomplishment when this project was done. I ended up with 184 home movies! Whew!
After reading all of this you may feel intimidated, but trust me, if I was able to figure it out you probably can too. I just used the few features of the programs to get my job done and the rest is still a mystery to me.
Make sure and preserve those precious memories now before those video tapes disintegrate even more and it's too late.
Even the cringe-worthy ones with the looks you rocked in the 80s. The howling laughter from your kids will be worth it.

Before you go:
As always, I appreciate your visit, comments, and shares here on the blog! I'd love it if you also follow along with me on Pinterest, Instagram, and Facebook so you won't miss any of my inspiration and ideas.
Don't forget to sign up for updates to keep in touch.
If you're not already a member of the SH&H family, I'd love to have you join me! You'll not only get email updates, but you'll have exclusive access to all the bonus materials in my free subscriber-only library, like this:
---
Pin it to remember it!
If you've enjoyed this post, please pin and share this on Pinterest: