Inside: Ten easy, fast, and cheap ways to bring the holidays into your home for those times that you just don't think you can decorate for Christmas. ⟹
Some years you may not have the time to invest in decorating for the holidays.
Or the money.
Maybe you don't feel like celebrating.
Or you just plain don't enjoy decorating.
You can (and you should) still bring some of the joy of the holidays into your home!
The goal is to have your Christmas decorations be at a level that brings you joy, not stress. Please don't let holiday decorating overwhelm you.
I decorate at the level I do because I have the time and have collected a lot to work with over the years. And really I just love doing it. But that is me and everyone is different.
Having a touch of holiday decor where you live is so important to lift your spirits during what can be a stressful time of year. If you are not feeling up to the task, I've put together this list of ideas to add a little holiday decor and spirit to your space without much expense or effort!
Greenery.
Add greenery to some focal point in your space. An area that you see a lot. It instantly makes any room feel decorated for the holidays! This could be where you watch tv, the kitchen, a headboard, or where you enter the house.
It doesn't have to be in a fancy arrangement or garland…it is simply beautiful on its own. Add sprigs to a vase or tuck them into any of your existing shelves or decorative containers you already have in place. Or add a garland or wreath somewhere… you are not limited to a fireplace or door.
And there are so many greenery options! You can trim real greenery from outdoors. (A favorite free decorating trick.) Or faux greenery picks are super affordable and last throughout the season without having to think about them again. You don't need much and can even cut them apart to tuck into different areas.
Ornaments.
Simply adding Christmas ball ornaments to a tray or bowl makes instant holiday decor that fits any style!
Lights.
Lights are a huge part of what creates the magical and peaceful feel of Christmas. Lighting a few candles is so easy and most people already have a collection of them. Even better if they can bring in the scents of Christmas.
Draping a strand of twinkle lights is another easy, inexpensive way to create holiday ambiance. Just like the greenery, any place you spend your time is a good place to place a string of lights!
Holiday photographs.
I switch out the existing photos for holiday ones in these frames every Christmas.
You can see the full tour of our family room here.
And this is one of my favorite decor tricks… to use photographs of good memories of past Christmases or any season (another free way to decorate!) I've displayed Santa photos of my kids who are all grown up now. I've also put out holiday photos of our parents (who are no longer with us) during Christmas in the past.
Mini versions of wreaths and trees.
These small versions of wreaths and trees are so affordable, easy to store, and usually under ten dollars apiece. They are also perfect holiday decor for small apartments!
Wrapped presents.
And gifts that you plan to buy and wrap anyway can pull double duty as holiday decorations! Wrap them in a paper that matches your decor's color scheme and dress them up with ribbon and accessories.
Ribbon and bows.
Christmas ribbon is actually very affordable this time of year, especially the wired kind. And the wire makes it so easy to tie and shape a simple bow on anything for instant holiday flair!
Food.
Food is another thing that can do double duty as holiday decor and is so affordable. Any Christmas candy in a bowl or jar adds cheer to the kitchen counter. Or a plate of Christmas cookies or treats under a cake plate. Another fun idea is to set up a hot cocoa station with some of your coffee mugs and hot cocoa trimmings on a tray or in bowls.
Christmas books.
Stack a few children's classic Christmas stories on the coffee table. Not only will count as decorations for the holidays but they will bring back fond memories. I still have my favorite dog-eared Christmas books as well as my kids'...all read so many times!
Set the mood.
Decorate for all of the senses, not just the eyes. Christmas scents, music, and movies bring the warm feelings of Christmas, not just the decorations! It is just not Christmas to me without the smells of Christmas trees and baked goodies, Christmas music, and my must-watch holiday movies…Home Alone, Christmas Vacation, and It's a Wonderful Life.
If you are just not into decorating this year, I hope you are able to use at least one of these ideas to help bring you the joy of the season into your home. Holiday decorating doesn't have to be over the top or expensive. It is whatever brings you peace.
Happy Holidays,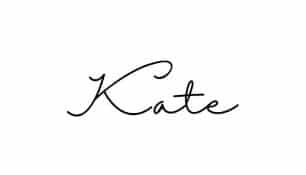 As always, I appreciate your visit, comments, and shares here on the blog! I'd love it if you also follow along with me on Pinterest, Instagram, and Facebook so you won't miss any of my inspiration and ideas.
Don't forget to sign up for updates to keep in touch…I have lots of fun and useful freebies you may be interested in in my subscriber-only library like my cheat sheets for where to place lighting, bathroom fixtures, artwork, and furniture!
Pin this for reference later: