A simple and quick tutorial on how to make a bunny napkin fold. Add a dash of cuteness to your Easter table with this adorable special touch! ⟹
This bunny napkin fold at each place setting adds a little fun and whimsy to any Easter table no matter the style! And even better, it's so easy anyone can do it.
I love decorating with bunnies for Easter. There's something about them that everyone universally finds irresistibly cute…maybe they are the puppies and kittens of springtime?? Adding a few around the house this time of year really brightens the mood no matter the decor style. My Easter English Garden Tablescape this year is based on heirloom china so it would be easy for it to feel a little formal. But adding this bunny napkin and my faux chocolate bunny buffet keeps it fun and not too fussy!
This post contains Amazon and other affiliate links for your convenience. As an Amazon Associate I earn from qualifying purchases. If you purchase something through any link, I may receive a small commission, at no extra charge to you. I only recommend products that I love or would purchase for myself. See my full disclosure here.
What you need to make a bunny napkin fold.
Ribbon or twine
Eggs (Can be any faux material or even real hard-boiled eggs)
How to make a bunny napkin fold.
Step 1: Fold the square napkin in half to make a triangle.
Step 2: Fold that triangle in half again to make a smaller triangle.
Step 3: Turn the long side of the napkin toward you and fold the napkin up, making each fold about one and a half inches wide (no need to be precise).
Step 4: When you are close to the top, fold the top point downward to tuck it in and finish folding the bottom upward until the napkin is in a roll.
Step 5: Wrap the rolled napkin in half around an egg and tie the ends together with a piece of ribbon or twine, forming the bunny's ears.
So simple!
Tips:
If you use a heavy material or starch the napkin first, you can also stand the bunny napkin fold up on the table. In this example, I've used a lightweight, nonstarched linen napkin, so I laid these down. You could also prop them up against something if they don't stand on their own.
This bunny napkin folding technique looks so cute with spring colored patterned napkins as well.
The egg can serve as a treat or gift holder for each guest if you use fillable plastic eggs.
Personalize the eggs with each guest's name for an extra special place card and take home gift.
I hope you give this a try and I'd love to see yours!!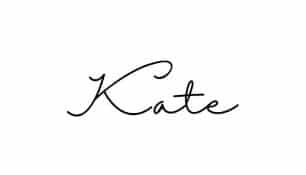 As always, I appreciate your visit, comments, and shares here on the blog! I'd love it if you also follow along with me on Pinterest, Instagram, and Facebook so you won't miss any of my inspiration and ideas.
Don't forget to sign up for updates to keep in touch…I have lots of fun and useful freebies you may be interested in in my subscriber-only library like my cheat sheets for where to place lighting, bathroom fixtures, artwork, and furniture!
Pin this for reference later: