These faux chocolate bunnies are so easy and a charming addition to your spring decor! Upcycle old mismatched decorations into this classic Easter treat that looks like real chocolate! ⟹
I've got a little secret…my chocolate Easter bunnies are not real…and they are so cheap and easy (this post is starting to sound all kinds of wrong)!
Can you tell they aren't actually chocolate? I'm in awe of how real they look after a simple spray of brown paint!! I'll admit that this is not a new idea and faux chocolate bunnies have been around for a while. But I wish I had tried this one sooner so I'm sharing it just in case you haven't ever tried it either. And it's a great way to use old ceramic decorations that you don't love anymore or don't match.
Besides, who needs all that chocolate around calling your name all day?
This post contains Amazon and other affiliate links for your convenience. As an Amazon Associate I earn from qualifying purchases. If you purchase something through any link, I may receive a small commission, at no extra charge to you. I only recommend products that I love or would purchase for myself. See my full disclosure here.
Here's another idea for upcycling old unwanted ceramic decor into metal.
All you need to make this craft are some ceramic, resin, glass, metal, or even plastic bunnies and some chocolate colored spray paint!
Instructions for making faux chocolate rabbits.
My motley crew of rabbits are ones I've collected over the years plus a couple I picked up at the thrift store.
Here they are looking all eager for their new makeover. Some cute, one a little creepy, and none really going together.
I used this Rust-Oleum Universal Satin Espresso Brown Spray Paint to transform this mismatched bunch of bunnies into chocolate Easter confections:
First I cleaned them with soap and water and let them thoroughly dry.
Then I sprayed a couple of light coats of the spray paint on each side, making sure they were no longer tacky before turning them.
And that was all! Is that the easiest Easter craft ever?
Now that I'm hooked by how cute these are, I'll be on the lookout for good candidates at the thrift store to add to this collection. As you are rabbit hunting, keep in mind any Easter figurines like eggs, baskets, or chicks would also look cute made over in chocolate!
I grouped them together on my Easter dining table, making a chocolate bunny buffet nestled into some green Spanish moss on two white cake pedestals. I'll be sharing more on this tablescape based on my mother-in-law's Old Country Roses china in my next post so I hope you will come back to see all of the details!
When I see them sitting there, they remind me of one of my favorite Easter childhood memories which was waking up to a basketful of goodies on Easter Sunday. I still buy chocolate bunnies for my adult kids when they are here at Easter…I just can't break that tradition because I feel like you can't have an Easter basket without a chocolate rabbit!
Happy Easter!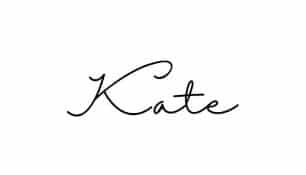 As always, I appreciate your visit, comments, and shares here on the blog! I'd love it if you also follow along with me on Pinterest, Instagram, and Facebook so you won't miss any of my inspiration and ideas.
Don't forget to sign up for updates to keep in touch…I have lots of fun and useful freebies you may be interested in in my subscriber-only library like my cheat sheets for where to place lighting, bathroom fixtures, artwork, and furniture!
Remember to pin this to your Pinterest Easter and craft boards to refer to later: