Inside: These 25 best ways to decorate a recessed wall niche or alcove will turn that baffling awkward space into one of your home's favorite features. Great niche decor ideas and tips as well as creating spaces with function! ⟹
That hole in the wall.
Not the hole you may have made with the doorknob when your kids looked at you crossways. Or the one with your favorite Mexican food that might not pass a health inspection.
I'm talking about the one that's the smack dab focal point of the room.
The niche. The alcove. The "architectural feature".
A recessed niche is obviously a great way to highlight decorative objects.
But it shines so much attention on what you put inside.
Choose the wrong object and it shouts from its gaping mouth, "this dust-covered ivy is from 1986". "The person that lives here has bad taste". Or the worst -"after my owner wears their tired pajama pants in public, they toss their keys and Starbucks cup in me and call it good".
A niche can be the perfect way to break up a large expanse of wall.
But it can also be an awkward alcove that makes no sense and can leave homeowners stumped as to what to put there.
But this doesn't have to be the case.
I personally see all of these insets as an opportunity to let your creativity show. To display your personality. To add interest. To add texture. To even add function.
Are wall niches outdated?
Definitely not. It's all about how you style it. Some people hate the wall niche. And some associate them with cookie cutter homes from the last couple of decades. (Even though the O.G. niche was that charming little spot for the telephone).
So let's end the decorator's block of what to put in that hole and explore lots of ways to get you inspired to fill your niche!
25 amazing ways to decorate interior niches.
For a decorative wall niche:
1. Install shelves for an instant built in bookcase. You increase your display area and functional space at the same time! Stained wood or glass shelves can bring even more interest and texture.
Here's an easy DIY tutorial on building floating shelves in that empty space next to the fireplace on Repurpose Life:
2. Highlight a collection on the back wall of a niche. Instead of the expected artwork, hanging a gallery of similar collected pieces really makes a statement AND injects personality!
3. Make an art niche. A niche really sets off a single piece of artwork or even a gallery of prints.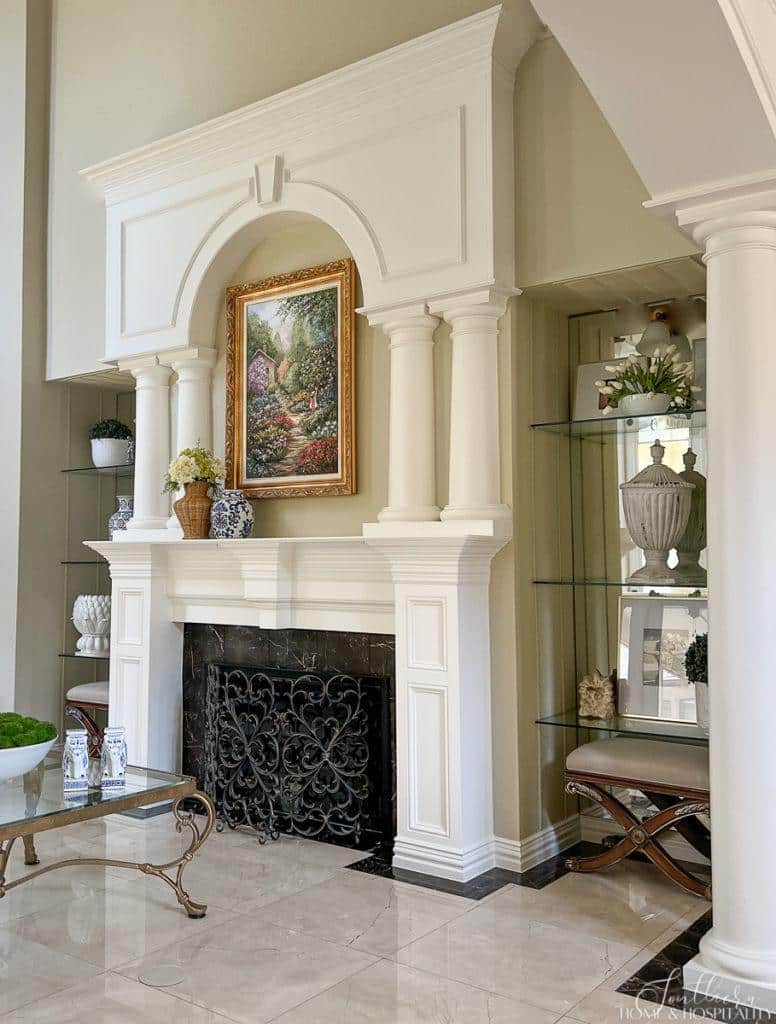 4. Hang unique finds or sculptural pieces on the wall.
5. Tile on the back wall is an excellent way to add drama, texture, and impact! This tile is in our guest bath shower inset, but the same idea applies to any niche.
6. Wallpaper in the back of the niche. Peel and stick wallpaper makes it an easy DIY project anyone can do!
7. Feature a wall mural. Make sure it's subdued and tasteful though. This one gets tacky easily (as evidenced in the before photos of our staircase🙈).
8. Add a pop of accent color with a shade of paint that coordinates with the wall color.
9. Brick the back wall for a fabulous rustic or industrial touch.
10. Mirror the back wall. Vintage mirror or beveled mirror tiles can really glam up a niche.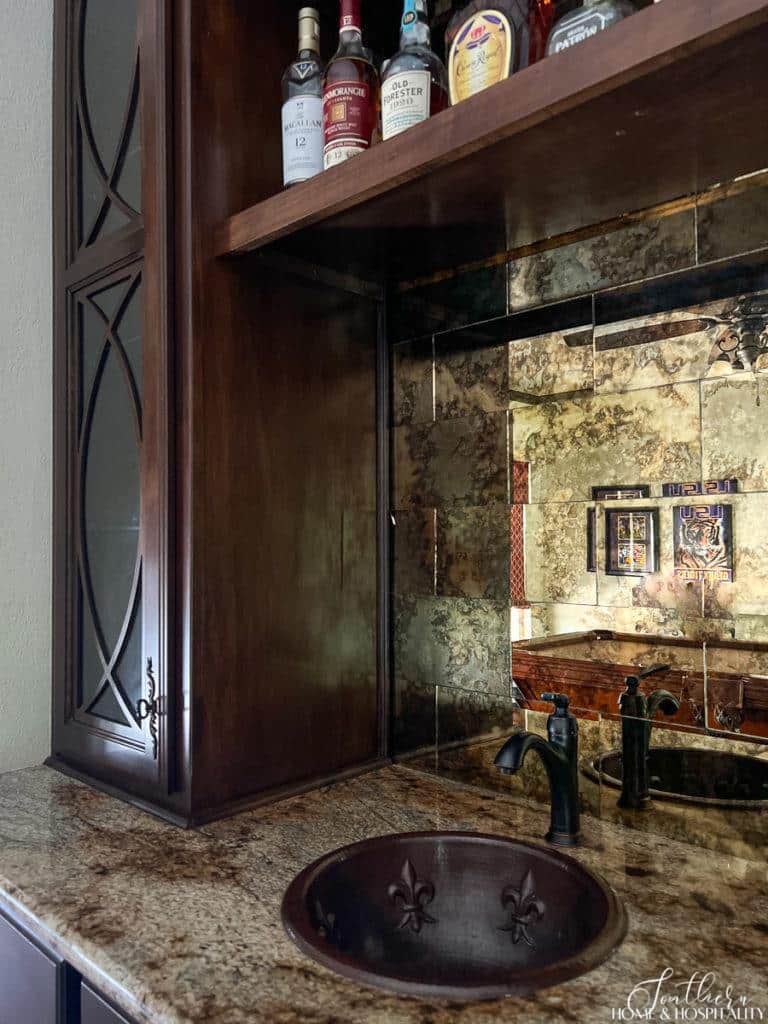 11. Add wood to the back wall. Look at how a DIY wood treatment transformed this 90's niche at A Life Unfolding!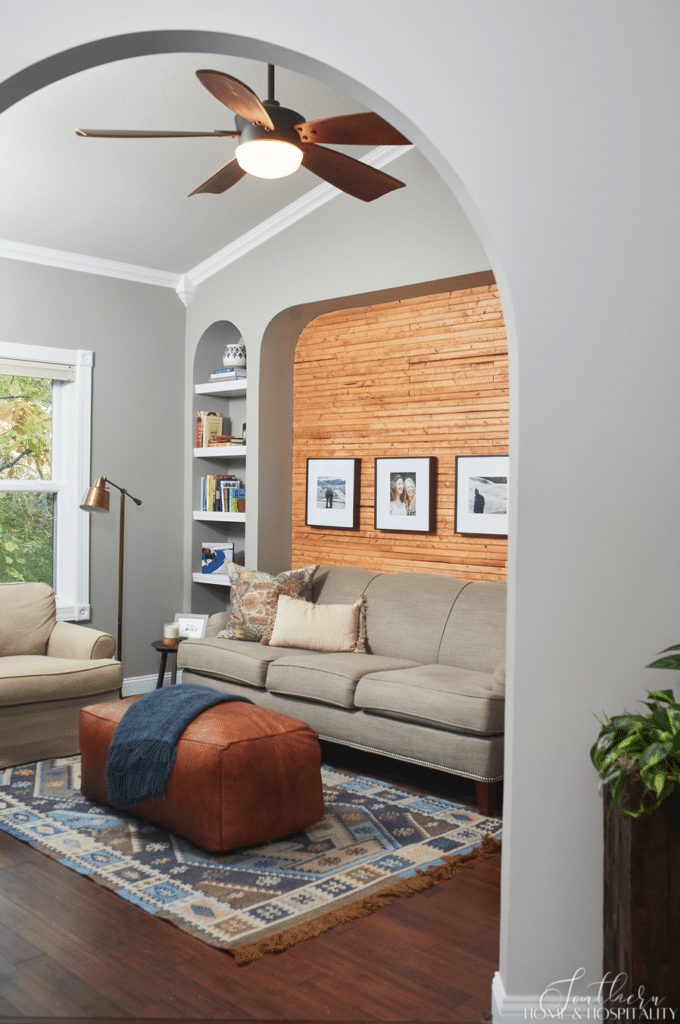 12. Hang decorative panels or a relief inside.
13. Add a custom iron grate or grill. It really accentuates those curved arches.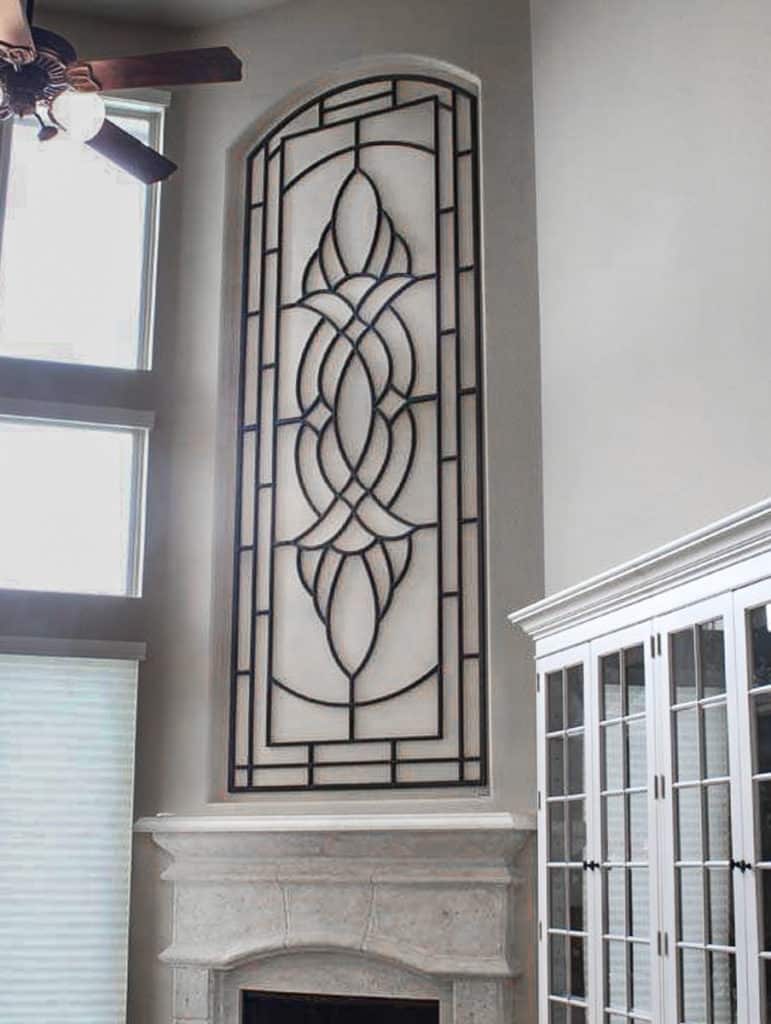 14. Give life to the niche with plants or branches in a pretty vase.
Tip: If you do use a faux floral arrangement or greenery, take care to choose a current, modern style. Arrangements can look outdated quickly. And please keep it clean with some artificial plant cleaner.
15. And of course, the niche is the perfect place for a decorative element.
Tip: One large statement piece decorative object is a better way to decorate most niches, rather than multiple small ones.
For a functional wall niche:
Large niches, alcoves, cutouts, insets, and bump-outs are pleading for a purpose. The most efficient use of these spaces is a functional niche! They're a great idea to make every part of the room pull its weight.
16. A niche alcove is a great spot for a window seat or reading nook. Cozy it up with pretty throw pillows and your favorite books.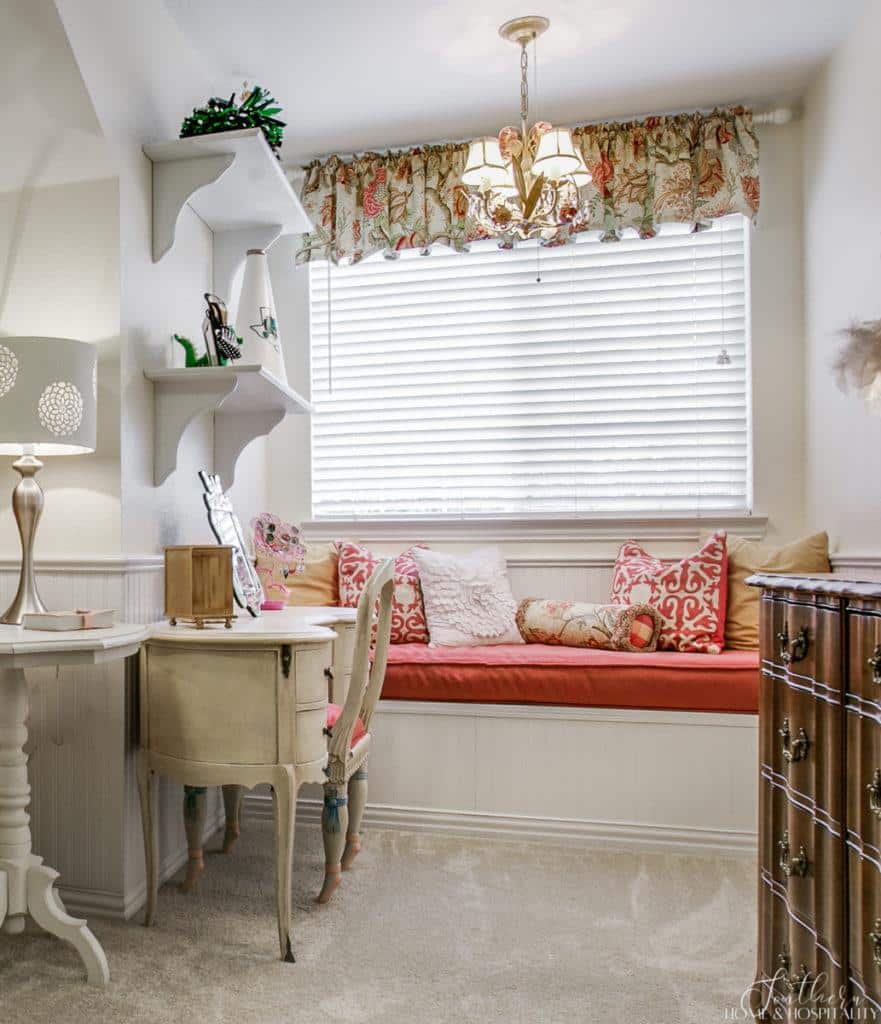 We built this bench/reading nook into the inset of my daughter's last bedroom for her to hang out on. It also opened up for plenty of storage!
17. Inset the TV. It helps cut down on glare. This niche looks best when the television is appropriately sized for the niche area.
18. Store the firewood. The beautiful rustic effect of the small logs filling this niche in this modern design by Brandon Architects. . .sigh (just make sure it's insect free).
19. Decorate with a furniture piece. Try a sideboard, chest, or make it a seating area with a chair and side table.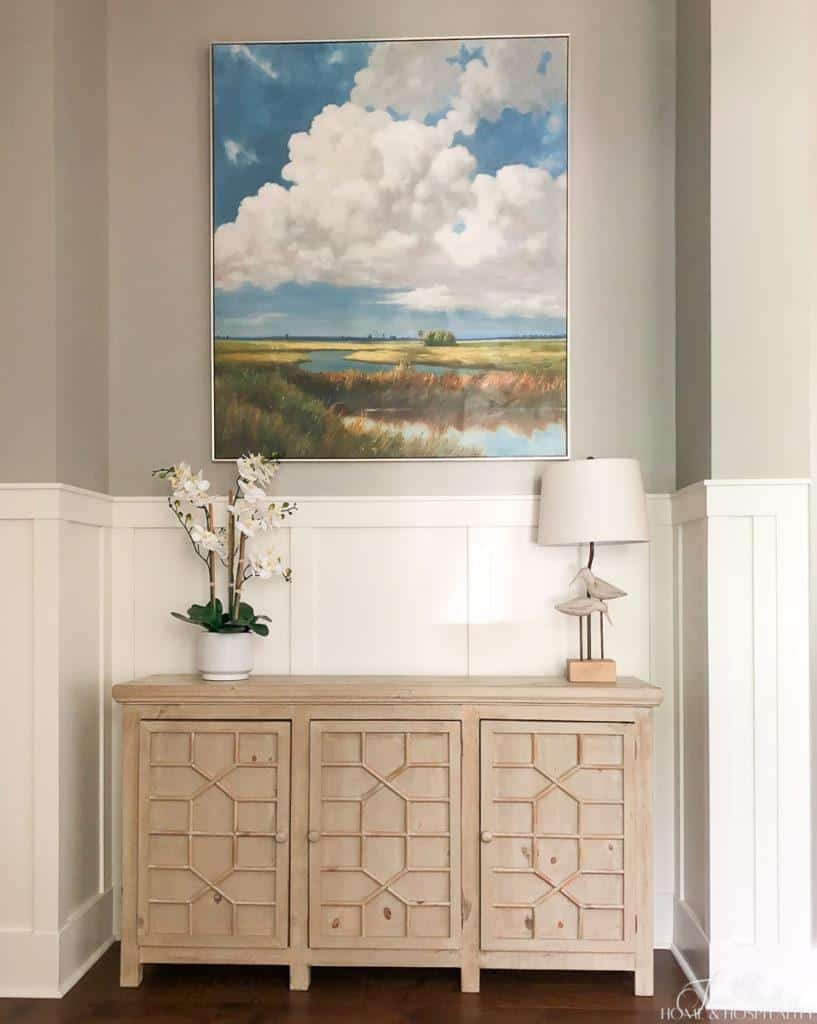 20. Make a home office/study area. Use a regular desk or if you don't have enough room, make your own with a desktop attached between the walls. Add shelves above and you have the perfect convenient workspace!
21. Make a handy mudroom spot in your living room space with cute hooks and baskets to tuck away everyone's stuff. If the area allows, install a pre-made mudroom bench.
22. Build a bar.
This "bar" is located in one of many strange cutout areas of our home whose purpose we've just never figured out. We simply added glass shelves which gave me a place to store my many glasses (don't judge – I like shiny things). And a small chest underneath as a prep area and more storage.
23. Use a niche or alcove for extra storage space by adding shelves and/or a cabinet.
24. Have the niche built into a custom cabinet.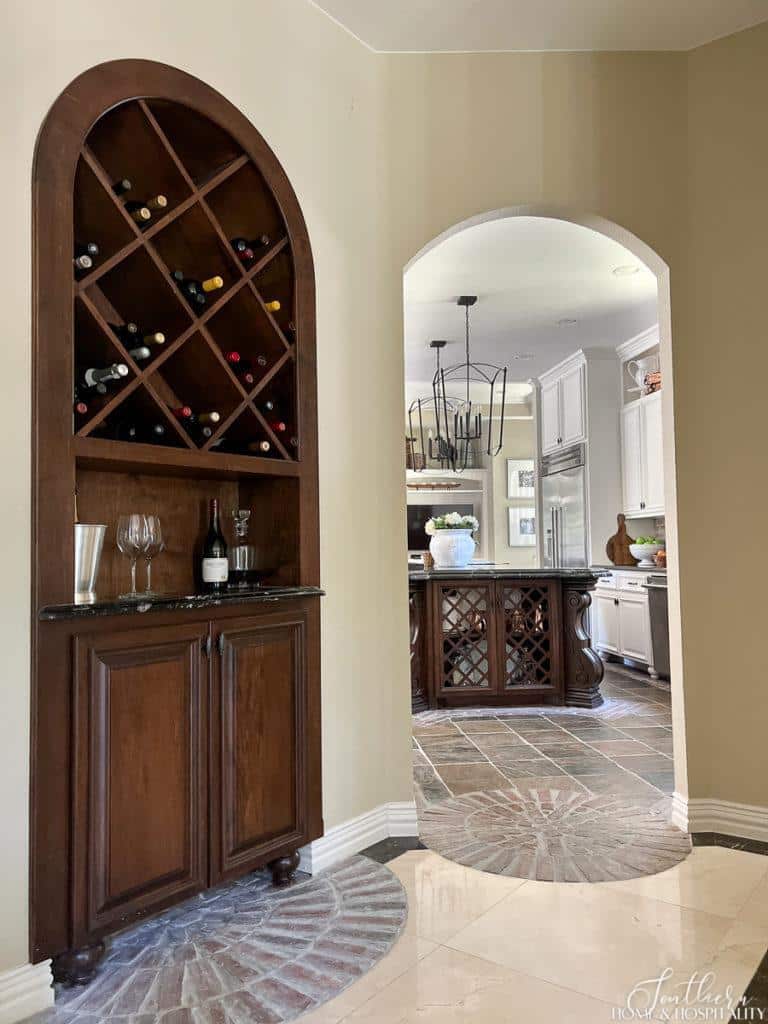 We were going to end up with either a blank wall or a really unusually shaped niche here when we remodeled our dining room. Instead, this wine bar became a favorite feature in the room.
25. Give your dog or cat their very own room. Many homeowner use the space under the stairs for Fido's hideaway.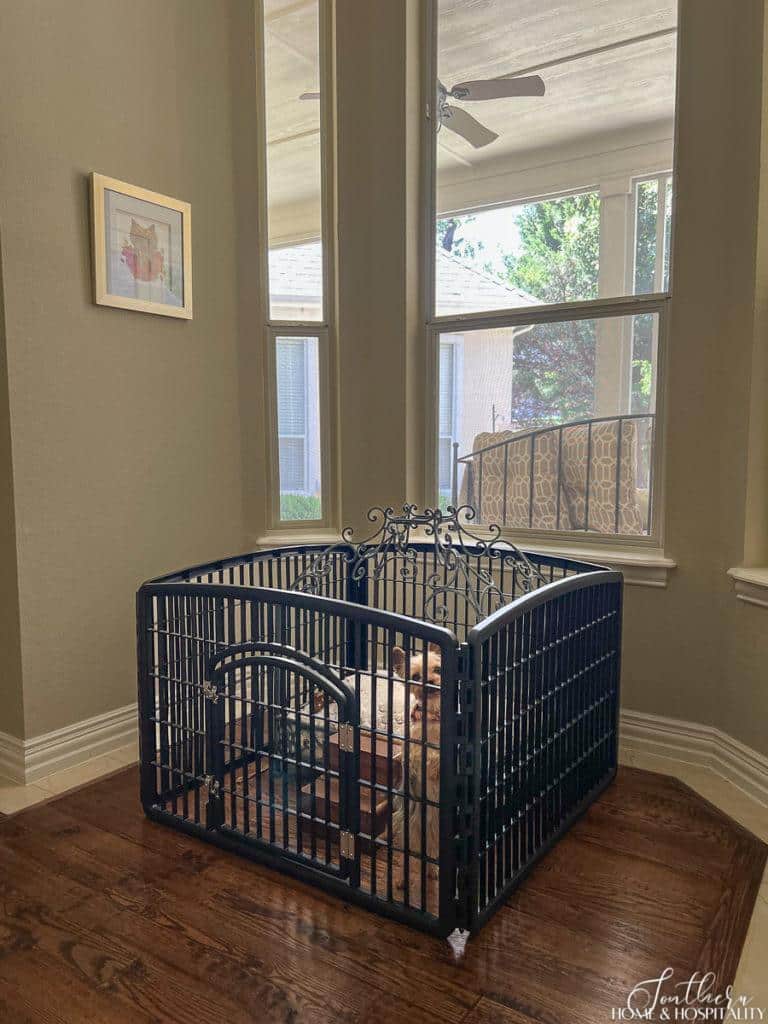 This odd bump out in our hallway is Bijoux's safe place when we need it (I'll admit it looks like jail in this pic).
What to put in the niche by type:
Niches, alcoves, bump-outs, and cutouts come in all kinds of shapes and sizes. Here are how these ideas work in each:
A deep niche or alcove – A functional niche is a better option most of the time here – a reading nook, desk area, bar, furniture, cabinets, storage shelves, etc. Wall hangings will not work as well in deep niches.
Shallow wall niche – Use a wall treatment or hang art pieces or decor on the back.
Multiple niches – For a grouping of small niches, the best way is to use single related objects. For a grouping of niches that are more "shelf" sized, style them like you would decorate those shelves.
Larger wall niche – Your safest route for oversized niches is to cover the back wall with tile, stone, wood, or textured wallpaper.
Tip: For large niches, if you're using decor, it must be an oversized item. This can be costly and I think this spawns a lot of niche hate. Artwork, a set of three panels, custom iron grates, large vases, and sculptural items are good choices to fill the large niche.
Small niche – Highlight a special object in this small space. For older homes with a real telephone niche, a black vintage phone would certainly be appropriate!
Curved wall niche – For the niche with a curved back wall, display objects and/or paint or wallpaper the back.
Corner niche – Display an object and/or use a wall treatment on the back walls.
In the space above cabinets – This is a great place to work in decorative accessories, especially in the kitchen. But it can get messy. Sparingly use a few well-placed large items and exercise control. Leave some negative space.
In an empty area under the stairs – Treat it like other large alcoves with one of the functional ideas – for storage, a little library, shelving, a pet room, office nook, etc.
The high on the wall niche – Like the oversize niche, niches in rooms with high ceilings or two-story ceilings are a great place for a back wall treatment like tile or wood, if they aren't too deep.
Tip: If you use decor, adorn this out of reach spot with something that's easily dustable with a dusting extension pole. No florals or greenery here.
How to cover the unwanted niche – I've seen many covered up over fireplace mantels with a piece of art, a mirror, decorative wall panels, and even some shutters.
---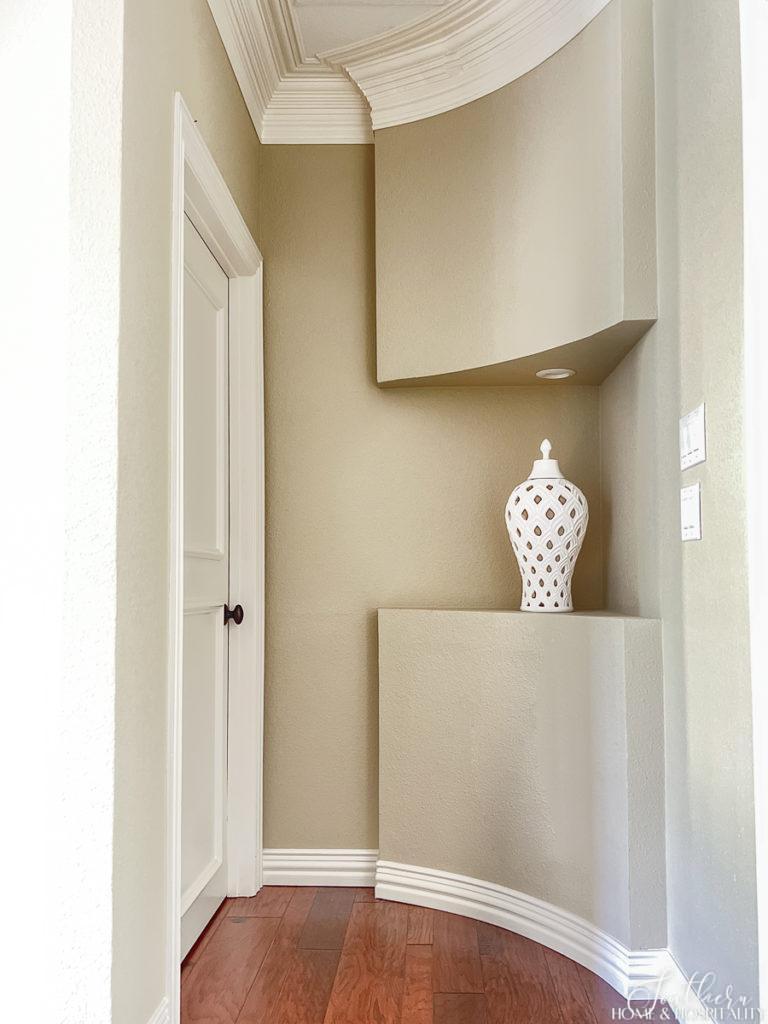 If you have one of those head-scratching holes in your home that you have no idea how to fill, I hope these wall niche ideas and tips will inspire you to transform them into a feature you love. Almost as much as the tacos at your other favorite hole in the wall.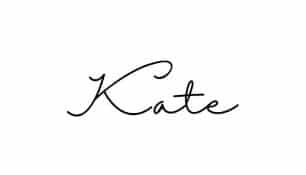 As always, I appreciate your visit, comments, and shares here on the blog! I'd love it if you also follow along with me on Pinterest, Instagram, and Facebook so you won't miss any of my inspiration and ideas.
Don't forget to sign up for updates to keep in touch…I have lots of fun and useful freebies you may be interested in in my subscriber-only library like my cheat sheets for where to place lighting, bathroom fixtures, artwork, and furniture!
Pin this for reference later – just hover over the left upper corner of the picture: