Favorites and Finds 2: Home Decor, Fashion, Recipes, and More!
My current favorite home decor, fashion, gadgets, bargains, recipes, shows, and books that I've stumbled on recently that I think are pretty, cool, yummy, interesting, or insightful!
This post contains Amazon and other affiliate links for your convenience. As an Amazon Associate I earn from qualifying purchases. If you purchase something through any link, I may receive a small commission, at no extra charge to you. I only recommend products that I love or would purchase for myself. See my full disclosure here.
Instagram Inspiration
The photography in this Instagram account is dazzling and their series of wisteria images going right now just mesmerizes me!! As the movie quote says, "I think it p****es God off if you walk by the color purple in a field somewhere and don't notice it."
Window shopping wishlist.
Several of my friends own one of these Vinglace Wine Chillers and it's been on my wishlist for a while. It's like an insulated Yeti for your wine and champagne bottles and keeps your beverage chilled for hours!
Vinglace offers lots of engraved options like "bubbles", "bride", and some golf and tennis motifs which make them a great gift. You can also have them customized with a monogram or logo.
If the Vinglace wine chiller is out of your price range, I found this stainless wine insulator that may be a good option:
Recent purchases I've loved.
I've come to wear my Apple Watch all of the time, but I do miss my jewelry watches. I bought this slim stainless steel link band a couple of weeks ago and really like it so far as a change from the silicone band. I have a very small wrist so I struggle to find a watch band that I can make small enough but this slim version worked perfectly! I only had to take out one link and it came with quite a few extra links to make it larger as well. It's actually faster to take on and off than the silicone band which is a bonus!
And I added this gold protector/cover to match the yellow gold in the band since my Apple watch frame is rose gold:
What I'm watching and reading.
Recently I finished this season of the Spring Baking Championship. I never miss it or the Holiday Baking Championship. My husband asks me why I like it so much since it doesn't motivate me to bake. I think I just like watching people be creative at something they are really good at! I also just finished "White Hot: The Rise and Fall of Abercrombie and Fitch" which was somewhat interesting… I was totally unaware of their hiring practices.
And I watched the limited series "The Dropout" on Hulu. I've been interested in this crazy story ever since I read the book, "Bad Blood: Secrets and Lies in a Silicon Valley Startup." It's about Elizabeth Holmes, a 20-something Stanford dropout who built a billion-dollar blood testing company based on promises and lies. It's amazing that so many intelligent business people at the highest levels blindly invested in her company (Rupert Murdoch, Larry Ellison, George Shultz, and Walgreens to name a few). The series is good and Amanda Seyfried is exceptional in her role, but the book is so much better. I'd recommend reading it before watching the series.
Delish Dish.
I love salmon dishes and am always on the lookout for healthy meals, so I tried this easy Spicy Salmon Rice bowl from Sharon at Certified Pastry Aficionado. I tweaked a couple of things according to what I had on hand and I'm happy to report it was delicious!!
Words to live by.
"I see a house as a lead character in a movie. It tells you so much about a person." – Nancy Meyers
As I was researching the Coastal Grandmother aesthetic this week, I came across this quote by filmmaker Nancy Meyers who has made such classics as "It's Complicated", "Father of the Bride", "The Parent Trap", and "The Holiday". It is so true that everyone's home gives you insight into who they are. And I think the houses in her movies are as much the star as any of the actors!
---
Let me know if you try anything from this post…I'd love to hear what you think!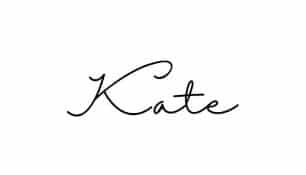 As always, I appreciate your visit, comments, and shares here! And don't forget to subscribe for updates to keep in touch and to follow along with me on Pinterest, Instagram, and Facebook!!