Favorites and Finds 1: Home Decor, Fashion, Recipes, and More!
Welcome to Favorites and Finds, the first edition!
I see so many things in my daily life that I'd love to share with you so thought the best way would be to start a new series where I can show you what I am currently loving. Everything from home design inspiration, cool gadgets, and cute outfits to great bargains, books, shows, quotes, and recipes. It will be a little bit of this and a little bit of that…whatever I stumble on that I think is pretty, cool, yummy, interesting, or insightful. I hope you enjoy!!
Instagram Inspiration
This account always makes me stop and stare with their gorgeous photos of both interiors and exteriors of southern homes:
Window shopping wishlist.
I think these ice shot glass molds are a cute idea for summer parties. You can even use other liquids besides water to make the shot glasses compliment the flavor of the alcohol.
And my sister-in-law had these Titanic Ice Molds last time I visited. It was too funny and a little strange to watch the Titanic sink in your drink!
I'm thinking about replacing the coffee table in my formal living area with something more modern that takes up less floor space. During my internet browsing, I found this one with lucite legs:
And this one echoes the circles of the accent table that I have in that room:
And l also really like this coffee table:
What do you think about these styles for my living room? I'm a fan of glass coffee tables because I feel like they don't get outdated as quickly.
Purchases I've loved.
These magnetic jewelry clasps are one of my favorite hacks for putting on necklaces fast! I add them to all of my favorites that I wear all of the time.
While in Baton Rouge a couple of weeks ago, I discovered a shop called The Royal Standard for the first time. I picked up some pajamas printed with champagne bottles and they are soooo soft. I will definitely be buying more online! They had products ranging from clothing to entertaining to home decor, and I'd guess I'd best describe their style as modern/preppy/southern.
Here are a few pics I snapped at the store…in addition to all of the clothing, entertaining, and gift goods, they also had beautiful antique wedding hankies and sterling silver baby items:
These metal champagne flutes are made for me!
I'm also loving their collection of beach towels for summer:
What I'm watching and reading.
I've just finished the second season of Bridgerton…I was not excited about it going in without Rege-Jean Page returning, but got wrapped up in it by the end just the same! I also just watched a cute Pixar movie on Disney Plus called Turning Red about a 13-year-old girl dealing with some of the things we can all relate to at that age. It was funny but it also made me choke up a little at the end when they touch on how we lose that certain close bond with our mothers when we become teenagers.
I also just finished a book called The Goldfinch. It is masterfully written and even won the Pulitzer. It's about the grief that follows a boy as he grows up after he loses his mother in a bombing at the Met. Even though the plot is not clever or surprising and is actually quite depressing, it is so well written that I never got bored with this almost 800-page novel. Another testament to the fact that the writing itself made this book so engrossing is that I did not care for the movie at all, even though it had a lot of star power.
Delish Dish.
This Coconut Texas Sheet Cake from Mandy at South Your Mouth caught my eye. I thought this different take on one of our favorites, Texas Chocolate Sheet Cake, looks perfect to take to a spring or summer event!
Words to live by.
"Be happy for this moment. This moment is your life." – Omar Khayyam
---
I'd love to hear what you think about the items in this first list in the comments below!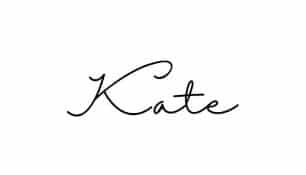 As always, I appreciate your visit, comments, and shares here! And don't forget to subscribe for updates to keep in touch and to follow along with me on Pinterest, Instagram, and Facebook!!