My current favorite home decor, fashion, gadgets, bargains, recipes, shows, and books that I've stumbled on recently that I think are pretty, cool, yummy, interesting, or insightful! ⟹
Happy Summer!
It's this time of year I love hanging outside doing a little shopping and seeing the world on the internet from the comfort of my own very own patio.
And here are a few things that inspired and intrigued me this week that I want to share!
I can never get enough of looking at southern porches. I have a whole board on Pinterest devoted to dreamy photos of them. I wish I was writing this from this screened in porch from the Southern Living Idea House from 2019:
(Swoon)
Nicer than most people's regular living rooms, right?
Instagram Inspiration
I love everything on this site! Soooo my style. Amen sister to that caption. I adore this color combo and I even added blue and green goodness into my living room this summer.
Speaking of that, I'll be sharing my summer decor this Thursday so I hope you come tour!
Window shopping wishlist.
This post contains Amazon and other affiliate links for your convenience. As an Amazon Associate I earn from qualifying purchases. If you purchase something through any link, I may receive a small commission, at no extra charge to you. I only recommend products that I love or would purchase for myself. See my full disclosure here.
I spent Memorial Day weekend in Arkansas with family, and my sister-in-law had a couple of very cool gadgets.
If you have low clearance and can't raise the top of the coffee maker under the cabinet, this coffee maker sliding tray is a great solution!
She also had wine bottles sticking up out of her plants on the deck which got my attention. Turns out they are plant waterers! You fill an empty wine bottle with water and attach the terra cotta wine bottle watering stake, which water seeps through to moisten the soil…genius! I think you can use any kind of bottle, but the wine bottle looks kind of fun!
Recent purchases I've loved.
I cannot say enough about these slip on shoes by Ilse Jacobsen! I can't usually wear slip ons because they slip off. But I was turned onto these by a friend who has them in a bajillion colors she likes them so much. Currently I'm only up to three…these leopard ones, basic black, and burgundy. They aren't cheap but they last, are super comfy, and the perforations keep your feet cool so you can actually wear them without socks!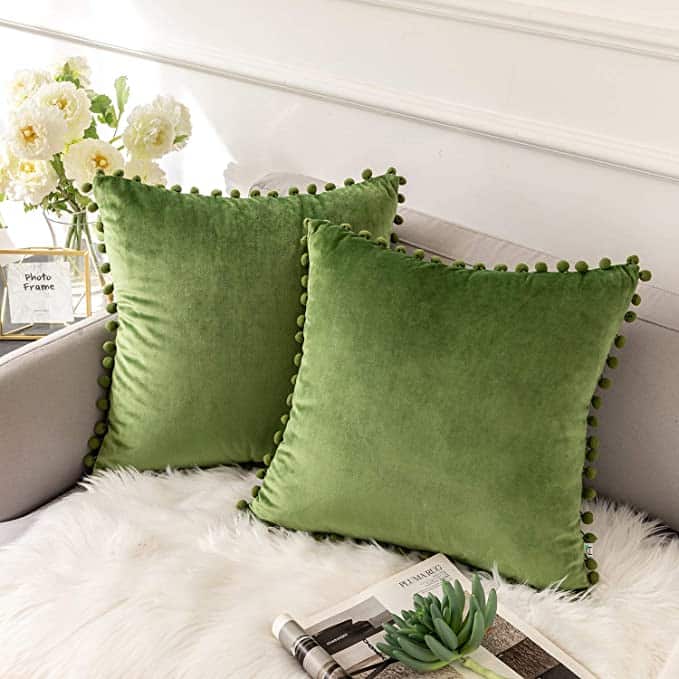 Since I've just decorated for summer, one of the best deals I found were these throw pillow covers in green. In case you already forgot, you can see them in a larger version on my sofa on Thursday 😉
What I'm watching and reading.
I just watched the new "Batman" movie. Our family gave it mixed reviews…I didn't think it topped the Christian Bale Batman series, and although I liked Robert Pattinson as Bruce Wayne, I just didn't love it. My husband and daughter however thought it was fantastic! And I think we may actually venture out to a movie theater to see the new "Top Gun". I'm hearing nothing but raves about it.
I've been so busy I haven't read anything new since my last "favorites and finds". But if you're looking for a good book, this was a great one that I read last year:
The Dutch House is named for an estate bought by a nouveau riche businessman as a gift for his wife, but it sets in motion the undoing of his whole family. The description says:
"…a richly moving story that explores the indelible bond between two siblings, the house of their childhood, and a past that will not let them go. The Dutch House is the story of a paradise lost, a tour de force that digs deeply into questions of inheritance, love and forgiveness, of how we want to see ourselves and of who we really are."
Delish Dish.
These Blackened Fish Tacos with Pineapple Salsa from Michele at Flavor Mosaic are so colorful and look like a great option for a summer Taco Tuesday!
Words to live by.
"If you think you are too small to make a difference, try sleeping with a mosquito." –

Dalai Lama
---
Let me know if you try anything from this post…I'd love to hear what you think!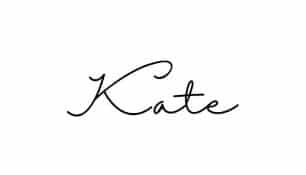 Don't forget to sign up for updates to keep in touch…I have lots of fun and useful freebies you may be interested in in my subscriber-only library like my cheat sheets for where to place lighting, bathroom fixtures, artwork, and furniture!
Pin this for reference later: