Inside: Easy and elegant quick fall coffee table decor in minutes using only four things!➡
Fall is focused on gathering. Gathering usually happens in the living room. Doesn't the piece of furniture smack dab in the middle of it deserve a spectacular centerpiece for the season of getting together?
Don't balk at the thought that you can't make a centerpiece. This isn't one of those elaborate floral arrangements – anyone can make this simple fall coffee table decor!
Let me show you how to build a beautiful fall table arrangement in minutes out of just four things for a focal point that you'll be happy to gather round.
This post contains Amazon and other affiliate links for your convenience. As an Amazon Associate I earn from qualifying purchases. If you purchase something through any link, I may receive a small commission, at no extra charge to you. I only recommend products that I love or would purchase for myself. See my full disclosure here.
Start with a tray.
Choose a tray to hold it all. It will make all the stuff act as one large home decor accent when it's done.
If it's going to be the only thing on the table, use a large tray so the centerpiece will make a statement.
This oversized round woven tray is the only thing on my coffee table this fall. The tray keeps it looking tidy.
Good tray materials for fall can be rustic textures like rattan, wicker, or wood. Or warm metals like copper or aged brass.
The tray can also be any shape – round, rectangular, or square. I think rounded and curved trays on my rectangle coffee table are more interesting and break up some of the straight lines of the table, rug, and sofa.
Add pumpkins of various sizes.
The best way to make it say fall? With pumpkins.
Choose pumpkins in different sizes – a larger one for the center, a couple midsized, and a few small pumpkins.
You can vary the colors and materials too. Use all classic fall colors. Or ones that match your room's color palette. Or a tray of all white pumpkins is always elegant in any room.
Place the largest pumpkin in the middle as an anchor. (I lifted this center one a little with some short plastic condiment cups underneath.)
Place the rest of the pumpkins around the tray, balancing out sizes, colors, and materials.
I started with a couple of medium sized white craft store faux pumpkins that go with everything. And a few white mini pumpkins.
To vary the texture and color of the arrangement, I added my DIY aged metal pumpkins.
You can see how I made ceramic and foam pumpkins look like aged metal here.
The magnolia leaves with their soft greens inspired my color scheme, so I brought in a little luxe texture too with the green and cream velvet pumpkins.
Add some candles.
Ring some candles around the tray. The number will depend on how large your tray is.
Keep them low if you want to easily see over the arrangement like we do (house rule that nothing shall block the view of the tv in the family room).
Or if that doesn't matter, add more dimension and drama by using candlesticks.
You could also pop your candles into votives, mason jars, glass vases, or other small candle holders you have around.
I used four of my favorite flameless pillar candles with the realistic flickering flame. Real fire and the next vignette element don't mix!
You could even use candles with fall scents like pumpkin spice or apple pie to up the autumn amazingness of this arrangement even further.
Fill in with fall foliage and organics.
Fill the rest of the space in the tray with fall leaves, dried foliage, and organics.
Any natural elements with lots of texture look lovely in fall table centerpieces including pine cones, acorns, berries, gourds, branches, and grapevine.
A great way to get lots of autumn decor filler to work with? Use or dismantle an old fall garland. Or a grapevine wreath. Pick choice items out of a bag of fall vase filler or potpourri.
My fall foliage was these dried magnolia leaves that I tucked in all around the pumpkins and candles.
I let them dry naturally and they are still this pretty soft green a year later. And their brown back side fits perfectly with fall.
And I liked them so much I made a garland from a faux dried magnolia fall wreath for the fireplace mantel!
See it in the fall tour of my kitchen and family room here.
But if you don't have leaves to dry, faux leaves are one of the easiest ways to have always perfect fall foliage.
I finished filling the arrangement by interspersing a few pine cones, one my favorite (and free!) easy fall decorations.
The result?
A simple fall centerpiece for the coffee table that only took minutes!
This DIY coffee table decor is also an easy way to make a fall centerpiece for the dining room table. This dough bowl on my kitchen dining table is very similar but with some faux acorns and minus the candles (they might make a great addition):
---
I think this fall vignette makes the conversation area of my family room much cozier for snugging up in front of the tv this fall.
It will definitely pass the house rule of "no decor may block the view of said tv".
And I'll choose to think my family might notice it. During commercials.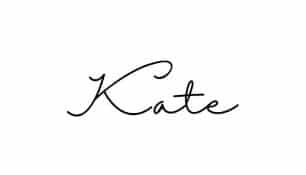 Don't forget to sign up for updates to keep in touch…I have lots of fun and useful freebies you may be interested in in my subscriber-only library like my cheat sheets for where to place lighting, bathroom fixtures, artwork, and furniture!
Pin this to your decorating and centerpiece boards – just hover over the upper left corner: