Inside: Up the ambiance of summer outdoor meals while helping keep mosquitoes at bay. These DIY insect repellant floating candle jars beautify your table and smell heavenly! Plus, a whole list of options for natural insect fighters including lemon, lime, rosemary, basil, and citronella. ⟹
I'm a sweet person. Or the mosquitos tell me so.
Pure bliss is a relaxed summer evening outdoors lingering and listening to the symphony of crickets and frogs at twilight with good friends and family gathered around the patio table.
Until everyone starts slapping themselves.
I use every weapon in my bug repellent arsenal to fight off the uninvited blood sucking dinner guests – a mosquito service, citronella oil tiki torches, right down to wrapping myself like a baby burrito in a beach towel.
I'm always looking for any additional ammo to add to ward off these tiny vampires (it's not THAT kind of "twilight").
So when I ran across this beautiful outdoor table luminary idea that naturally repels mosquitoes, I was drawn in.
Like a mosquito to uh, … me.
Because they looked so Ina Garten meets Williams-Sonoma meets coastal grandmother.
And bonus, they do double duty.
These decorations are not only lovely, but useful too!
This post contains Amazon and other affiliate links for your convenience. As an Amazon Associate I earn from qualifying purchases. If you purchase something through any link, I may receive a small commission, at no extra charge to you. I only recommend products that I love or would purchase for myself. See my full disclosure here.
The decorative and aromatic solution to blood-sucking dinner guests.
Let's make these super simple, super useful, super smelling table decorations!
The ingredients you'll need:
Use the wide mouth kind so the candle will fit. But this project will work with any glass vessel you want to use as your candle holder. Just make sure the candle will fit and adjust the amount of filler accordingly. I especially love this DIY in my oversize martini glasses vase!
Aren't we always looking for a use for those glass florist vases we save?
To add even another layer of deterrent, use floating citronella candles!
Fresh herbs. Rosemary, basil, lavender, mint, eucalyptus, thyme, mint, and bay leaf are all good choices.
Lemons and/or limes. The amount will depend on how large the vessel is – each mason jar will only hold 2-3 slices.
Essential oils. Any of these add a delicious fragrance and ward off insects:
How to make mosquito repellent candles step by step.
1. Cut a lemon or lime into quarter-inch slices and place 2-3 slices in a quart mason jar.
2. Cut herbs to fit the jar with at least 1 1/2″ to spare from the top. Add a few sprigs to the jar.
3. Drop in essential oil(s) of your choice. For a quart-size mason jar use at least 15-20 drops. You can adjust this recipe ratio for larger containers.
4. Fill the container with water to the bottom of the neck of the mason jar, or about an inch from the top in other glass containers, submerging the citrus slices and herbs.
5. Top it off with a floating candle, taking care not to get the wick wet.
And that's it! Light the candles and you're all set to gather around a beautiful table where the focal point is not a can o' DEET.
A list of herbs and plants that make mosquitos bug off.
Mix and match in your container any of these herbs and plants that are proven to naturally ward off pests without chemicals:
Basil
Citronella
Eucalyptus
Fennel
Lantana
Lavender
Lemongrass
Marigold
Mint
Rosemary
Scented Geraniums
Thyme
Additional tips.
Don't have fresh herbs? Mix in some faux greenery for the same pretty look.
Having a party? Prep a bunch of these luminaries and place them throughout the patio, deck, and yard to add wonderful ambiance.
Setting a table? Use one large glass container as a centerpiece for a tablescape statement piece.
Want more color? Toss in a few flower blossoms. Bonus points if bugs don't like them.
DIY mosquito repellent candle FAQ's.
"If you think you are too small to make a difference, try sleeping with a mosquito." ― Dalai Lama XIV
Let's be honest…do they work?
Am I saying you will be insect free with these? Not at all. Chemical deterrents are your best bet. Use these luminaries in addition to the proven mosquito repellent tools. And if nothing else, they add beautiful ambiance and scent to your dinner al fresco.
How long do they last?
They should last a weekend before the herbs and lemon slices start to go south. The floating candle burn time will vary…I wouldn't expect the smaller ones to last more than 2-3 hours. Plan accordingly with extras.
Mosquitos seem to love me more than the average Joe. Can that be true?
It's not your imagination…there are factors beyond our control that make us more tempting … our blood type, body temp, and even the amounts of CO2, lactic acid, and uric acid that we produce. But here are a couple of funny things that you do have control over:
Mosquitoes are attracted to dark colors, the most attractive being black, navy, and red. And one study found that drinking beer increased your attractiveness as well. So forget that Friday night by the pool knocking back a cold one in your favorite black concert t-shirt.
---
With the proper mosquito precautions, you'll have less of those blood sucking dinner guests to spoil your summer evening. But with a table full of these lovelies bringing all the Barefoot Contessa ambience, you may have more trouble getting rid of the soul-sucking kind.😉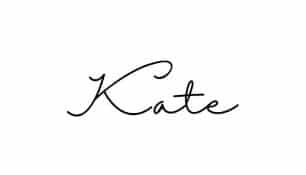 Don't forget to sign up for updates to keep in touch…I have lots of fun and useful freebies you may be interested in in my subscriber-only library like my cheat sheets for where to place lighting, bathroom fixtures, artwork, and furniture!
---
And pin this to your craft/DIY and summer boards to refer to later: