Inside: Decorating trends make your home look current, but when they go out of style, they go WAY out, dating your decor. But timeless design stands the test of time and is more budget-friendly. Here are 8 things to invest in that will ALWAYS keep your home looking up to date. ⟹
It hurt way more than it should. Those brick red and old gold custom drapes with the heavy trims that I was over the moon about, that we spent so much money on, were now heaps of buyers remorse in boxes. And for sale on Facebook Marketplace. And no one wanted them.
I'll admit it, I was dismayed for too long about the popularity of gray and the shift away from the ornate in home decor. I'm a huge fan of neutrals, but (like with my hair) I fought the gray hard.
But I actually didn't have a problem with gray OR more simple design. My REAL pushback was to participate in this trend,
I'd have to change everything. Again.
I had two choices. Stay in my dark red, gold, and brown "old world" where it was safe and paid for. Or open up my wallet and change it all to the newest "it" look.
But at my age, this wasn't even the second or third round of decor I'd loved… and then despised. I knew this minimalist gray trend was so "in" it would suffer the same fate as my old world decor.
And I was fed up with getting rid of so many furnishings and accessories that I'd spent good money on.
So guess what?
I now buy timeless instead of trendy.
Now when I buy a foundational piece of furniture or an expensive accent, it's classic in style. I still want to participate in trends and decorate with new things. It just doesn't require a decorating overhaul every time. Or a monumental stack of cash.
So if you feel the same and you want your decor to look current for more than five years too, here is how you can create a timeless home.
What you should invest in for timeless decor.
1. Natural materials.
Has there ever been a decade when marble, wood, or brick wasn't in style? Nope. Manmade materials just don't have the same staying power. Remember when Corian was the primo countertop material? I rest my case.
Using the real thing can be more expensive, but worth the money if you want it to truly be timeless. So invest in marble countertops, floors, backsplash, or shower tile. Put in wood floors. Go for a brick accent wall.
Just keep patterns and colors quiet and classic. Because even natural materials can be affected by trends. Just say no to the green or purple marble. And we already knew non-neutral granite colors would never be timeless.
Granite is a natural, beautiful, durable material so on paper, it all should be classic, right? It seems to go back to color and pattern. Brown and gold speckled granite has fallen out of favor for now but light colored speckled granite and dark exotic patterns are still stylish. So be careful to stay in the middle (more on that further down.)
2. Molding and architectural features.
Everyone loves beautiful architectural details in old buildings even though they've been there for decades. They are immune to being outdated.
Here are just a few features to invest in that add a classic look to your home:
Built-in bookshelves
Crown molding
Board and batten walls
Picture frame molding
Coffered ceilings
Above the door millwork
Tall baseboards
Beams
And if you are handy, some of these are pretty affordable DIY projects!
3. Classic style furniture with classic patterns and clean lines.
Furnishings in classic styles are such a smarter investment than anything trendy. Because the furniture is where most of your budget goes.
Flashback to our our 80's eyesore sectional…black and mint green covered in a zig zag pattern (we were feeling very Miami Vice). I could have combined the money we spent on it and at least our next two sets of sofas, and furnished my living room with a classic high-quality set that I wouldn't now be cringing at.
Clean, simple lines work with every decor style. Updated versions of traditional furniture are perfect timeless pieces because they've streamlined them and removed some of the overly ornate details.
Stick with tasteful, understated ornamentation like turned legs and tufted backs.
A Chesterfield sofa has been in style since the 17th century!
Upholstered furnishings should be covered in a solid color fabric or a classic pattern like stripes, plaids, damask, or florals. (take a lesson from my graphic 80's couch). These classic patterns are always in vogue.
4. Organic materials
Nature is the OG of decorating materials. Which means textures found there are forever. Work some of these into the accessories in your rooms and they will work for you for a long, long time:
Sisal and jute rugs
Rattan, wicker, caning
Driftwood
Animal hides
Polished or rustic stone
5. Classic color combos.
Neutrals are the MOST timeless color palette. I can't think of a more timeless and sophisticated color combination than black, charcoal, linen, and white.
But some combinations of shades with more color are just as classic.
Blue and white is so trendy right now but it will always be timeless. Blue and white porcelain is always a wise investment…it's been in style since the 14th century!
Greens with tans are a classic. And I'm loving blue and green this summer in my living room.
Keep with these tried and true color combos and stay away from really trendy colors for your big-ticket items. And subdued shades of most colors have an even longer lifespan.
6. Vintage and antique pieces.
A lovely piece of vintage furniture or accessory never goes out of style. And these treasures add interest and character to a room. Pairing them with new items creates that comfortable curated classic look.
7. White bedding.
Our place to unwind and recharge should be fresh, clean, and serene. White bedding is so restful because it causes us no extra visual stimulation. Have you ever been to a luxury hotel that didn't have white bedding? I can't think of one. So treat yourself to white linens because you will like them for longer.
8. Gallery walls.
Gallery walls are always in fashion and can fill a blank space so nicely. Most common are photo walls which for sure add a personal stamp to your home. Keep it classy with frames in similar color and texture.
A gallery of pretty plates or a fun hat collection can also showcase the family's personality.
Tips for decorating with a timeless design style.
Mix styles and eras.
Have you ever noticed how rooms decorated by professional designers always include pieces of furniture or accessories that are unique or different from each other? It keeps our eyes and brain interested. Mixing design styles and different decades keep a room from being frozen at any one point in time. Which keeps it timeless.
There are 7 easy tips for mixing decorating styles. I explain them all here.
Stay the middle ground.
This is the bottom line of picking ANY furniture style or color. Don't be tempted to go to the extreme because that extreme is popular right now.
A popular search on this subject is, "What color wood is timeless?" My answer to that would be, nothing too red, nothing too orange, nothing too gray. Grayed woods are gorgeous and are what are "in" and most available to us right now. But I would encourage you not to go too far in this direction on expensive pieces or building materials that can't be refinished. Mid-tone browns with no heavy undertones are the safest timeless choice.
Especially if it's going to be all over your floors.
And we've already covered furniture, but just in case you had to go feed the cat during that part, remember to avoid unusual shapes and too much ornamentation, gilding, etc.
Jump on the bandwagon.
Didn't expect this one did you?
To add some freshness, add small doses of current trends, but just in your accessories and small less expensive pieces. Yes, you'll have to get rid of these in a few years, but in the overall scheme of decorating, you won't have to replace that much.
As fans of timeless rooms, we still get to participate in the latest fad, we just don't go all in! It adds just the right amount of freshness and fun to our neutral, classic rooms to keep them from being stagnant.
How to successfully add trendy to timeless decor with little money:
Add a trendy accent color or pattern in a few accessories like pillows, window treatments, or area rugs. You can freshen things up with Pantone's color of the year or this season's equivalent of a chevron pattern.
Change out the shades on lamps to a more current shape.
Paint an accent wall, an accessory, or a piece of accent furniture in a trendy shade.
Make a statement with peel and stick wallpaper that's easily removed when the color or pattern trend has passed.
Do you want to know what trends the experts are saying are in and out for 2022? I list them here.
Is it possible to decorate your home in a truly timeless fashion?
Sorry, but even timeless interior design doesn't mean you'll never replace or update anything in your home ever again. But you will love it for longer. And even have the option of refinishing or reupholstering as colors, patterns, and styles change drastically, or as pieces or floors show wear.
---
I feel such a weight lifted (and regret much less often) after I made the decision to go timeless instead of trendy. And my checkbook is happier too.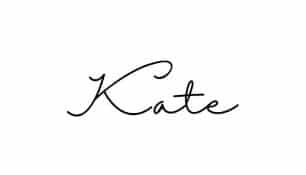 Pin this to refer back to later:
Remember to pin this to your Pinterest decorating board to refer to later. You can FOLLOW ME ON PINTEREST and see all of my pins plus lots of other inspiring ones that I've found and pinned!