Make your own unbound book bundles for easy, cheap decor with loads of vintage charm! ⟹
Books are the "best supporting actor" in your decorating! They are an easy way to add texture, filler, and even lift to shelves or vignettes. I prefer to use them as a true background character, neutral in color and not competing with other accents (or actors?). Most of the time this requires a little DIY stage makeup since most book covers are dark or colored. There are several makeover methods for transforming books into great neutral decorating accents including paint and fabric, but in this post I'd like to share one of my favorite ways… these beautiful vintage unbound book bundles.
This post contains Amazon and other affiliate links for your convenience. As an Amazon Associate I earn from qualifying purchases. If you purchase something through any link, I may receive a small commission, at no extra charge to you. I only recommend products that I love or would purchase for myself. See my full disclosure here.
There are a variety of versions of unbound book stacks. They can have the spine mostly or completely gone and you can even separate the pages. Restoration Hardware and Ballard Design both carried them a few years ago, but they are now discontinued.
And here are some nice options for sale on Etsy if you're not feeling so crafty…
But it is actually easy to make your own if you have the time and some extra old books! Many of these are completely coverless but the version I have still has the spine and is a little less deconstructed and worn looking than some of the ones pictured above. I like it because it is a bit neater and neutral in appearance but still has loads of texture and vintage charm, and the edges of the pages have just the right amount of brown tinge. My favorite set is a couple of books that were vintage to start with and have nice, large rounded spines.
But for the purpose of demonstration, I'll go through the steps with some non-vintage novels that I had on hand. I have way too many old hardcover books that I've acquired over the years! I even used to buy them by the yard just for decorating purposes at Half Price Books and while thrifting. I try to repurpose books that I wouldn't read so I feel less guilty about changing or getting rid of the covers.
Deconstructing the books.
Choose two or three books based on the size you want. Keep in mind also what the first page looks like for the top book because that is what will show. If you are keeping the spine intact, also choose based on the shape you'd like the side to have.
To remove the covers leaving the spine on, I used a box cutter to slice off both sides:
With this demonstration, I decided to pull off the spines just to show different looks the unbundled books can take on. This is NOT necessary if you are going to leave the spine intact.
You can take the "unbundling" even further if you wish and remove all of the spine and adhesive, revealing the pages themselves. Stop at any point you want and then move on to the "aging". (There's no need to cut the cover first if you plan to remove the spine. You can just pull off the whole thing.)
Aging the books.
I used two different methods to age the page edges and the spines. For the page edges, dipping them in tea or coffee was too time consuming for me since you can only soak one side at a time and have to let the book dry out in the sun to avoid mold. Instead I mixed a couple of brown tone craft paints I had with some water and painted the sides of the books.
First I painted an aged edge along the sides of the top page.
Then I painted the sides of the pages to darken them.
I had to experiment a bit with the paint and water ratio to get the darkness level I was looking for.
Aging the spines.
To give the spines a vintage, neutral appearance, I covered this set with tea stained cardstock. The spines of my other set shown at the beginning of this post are covered in tea stained paper.
I steeped a nice dark tea in a container that would hold the sheet of cardstock. The method can also be done with a strong coffee.
Then I let it soak until it was the shade I wanted. This set came out darker than my original set. It all depends on how strong the soaking medium is and how long you leave it in.
Since I took the spines off of these books, I applied the cardstock to the spine before I put it back on but it could have just as easily been put on after I glued the spines back on. (Actually it would have been better to demonstrate the spine-on method, but hindsight is 20/20!)
To apply the aged cardstock, I painted a coat of Mod Podge on the spine. I used matte just in case some got on the outside.
After it was glued on I trimmed the excess away and kind of sealed the edges in with more Mod Podge. Don't cover the outside of the cardstock or paper with Mod Podge because it will leave a not very vintage-like sheen.
Then I glued the spines back onto the aged books. Remember you don't need this extra step if you never remove them.
The finishing touch.
To finish off the book bundle, I stacked the books the way I wanted and tied a thick piece of natural jute cord around the stack.
On the demo set, I changed it up from the original because I had a lighter weight jute on hand, so I decided to tie it twice just around one side. You can use whatever weight, material, and tying style you would like!
This heavy jute only required a single tie.
A look at the other side…
Currently these sit on my grandmother's marble topped table in the formal living room. But they are so neutral they will be moved around to different areas easily!
And they go so well with any room that needs a touch of neutral decor with vintage charm.
I'd love to see your version if you try this! Happy Crafting!!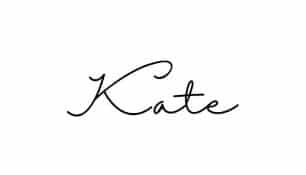 As always, I appreciate your visit, comments, and shares here on the blog! I'd love it if you also follow along with me on Pinterest, Instagram, and Facebook so you won't miss any of my inspiration and ideas.
Don't forget to sign up for updates to keep in touch…I have lots of fun and useful freebies you may be interested in in my subscriber-only library like my cheat sheets for where to place lighting, bathroom fixtures, artwork, and furniture!
Pin this for reference later: