Inside: Make juicy, delicious grilled peaches in minutes for a quick summer dessert with this easy tutorial. Plus lots of serving and topping ideas for turning healthy grilled peaches into a mouthwatering dessert, side dish, or appetizer! ⟹
It's not summer without enjoying the sweet, sticky deliciousness of fresh juicy peaches.
But they are like the Goldilocks of fruit. They are either too hard, too mealy, too sour, or in that small magic window of time. . . just right.
And I kept buying them for those delectable few. And peach after peach went into the trash because they weren't just right.
Until I discovered the grilled peach. Where have you been all my life?
Why you should grill peaches.
Grilling peaches brings out their sweetness by caramelizing the natural sugars. It perfects the texture into a warm, juicy, syrupy delight with just the slightest hint of smoky flavor.
And it couldn't be easier.
There's virtually no prep time. And it's so quick to put them on the already hot grill after you've cooked your main dish!
Try throwing your fresh peaches on the grill and you won't have to throw them in the trash.
And you'll have the perfect summer dessert in minutes.
This post contains Amazon and other affiliate links for your convenience. As an Amazon Associate I earn from qualifying purchases. If you purchase something through any link, I may receive a small commission, at no extra charge to you. I only recommend products that I love or would purchase for myself. See my full disclosure here.
What are the best peaches for grilling?
Freestone peaches work best for grilling and removing the pit easily. Yellow peaches or white peaches are fine. Just avoid clingstone peaches . . . they "cling" to the pit. You'll have to cut the pit away from the flesh which is a messy, somewhat difficult task – not what this recipe is about!
The peaches should be a little less ripe than you'd normally eat them and somewhat firm with just a little give when you squeeze them. The higher sugar content of really ripe peaches will burn quickly and they won't stand up to the heat.
Jump to Recipe
How to prep peaches for the grill.
Preheat the grill or a grill pan to medium heat (350-400 degrees). Make sure it's hot before you add the peaches or they will stick and you won't get the pretty grill marks. Clean the grill grates with a grill brush.
Cut the washed peaches with a paring knife in half (or quarters if you'd like smaller servings). Slice all the way around the peach in the natural crease and twist the two halves apart to remove the pit.
Brush the cut sides of the peaches with olive oil (not extra virgin), vegetable oil, or melted butter with a basting brush. (If cooking on heat above 375, consider a high smoke point oil like coconut oil, avocado oil (refined), almond oil, corn oil, canola oil, grapeseed oil, peanut oil, safflower oil, sesame oil, or sunflower oil. Low smoke point oils will cause more burning and char.)
How long do I grill peaches?
Place the peach half on the hot grill cut side down and cook for 4-6 minutes undisturbed with the grill lid open. This will form those gorgeous grill marks.
Brush the skin side with a little butter or oil.
If you want to get fancier and make cross grill marks, leave in place for 2 minutes and then rotate 90 degrees for another 2 minutes until the peaches are soft.
Use grill tongs to flip the peach over and cook for 3-5 more minutes skin side down.
Remove from the grill and cool slightly before serving.
How do I know when they're ready?
Your cook time will vary depending on the size of peaches, the heat of the grill, ripeness of peaches, etc.
The cues for me that they are ready are when the syrup starts pooling in the pit "well" and tiny bubbles pop around the edges of the skin. And a squeeze with the tongs to see if they feel soft and ripe.
How to serve grilled peaches.
Grilled peaches are a delicious dessert on their own. But if you want to take them next level, you can enjoy them with these topping ideas:
A dollop of whipped cream
A scoop of vanilla ice cream
A sprinkle of brown sugar
A drizzle of honey
A drizzle of balsamic glaze or balsamic vinegar
Top off with chopped candied toasted pecans
Make it a fall or winter dessert by coating them with a mixture of brown sugar, ground cinnamon, nutmeg, and/or pumpkin spice
Or grilled peaches make the perfect accompaniment to :
A slice of pound cake
Barbecued or grilled meats
In a salad
On a pizza
Paired with pork
As part of a goat cheese appetizer
The possibilities are only limited by your imagination so experiment!
FAQ's
Do I need to peel the peaches?
Nope. You actually need the skin to help them hold up to the grill. When they are softened the skin will peel right off.
What if I don't have an outdoor grill?
If you don't have access to a gas grill or charcoal grill outdoors, you can still enjoy grilled peaches by making them on an indoor grill pan. Coat it with oil and follow the same directions and you can still get the beautiful grill marks.
Can I grill mushy peaches?
You want to grill peaches that are a little less ripe than you would normally eat. It's important that the raw fruit be slightly firm. Cooking caramelizes the sugars in fruit and weakens the structure, so peaches that are too ripe won't hold up on the grill.
What other fruits can be grilled?
Grilled pineapple is yummy on kebabs. I know bananas would be carmelized deliciousness like they are in Bananas Foster. And I'm thinking other stone fruit like nectarines and plums would have similar results to peaches.
A few other fruits that can be grilled that I'm planning to try are apples, pears, mango, and watermelon.
Is grilled fruit healthy?
Fruit is already a more healthy summer dessert choice with its vitamins, minerals, and antioxidants, and grilling it may have some further benefits. According to an article by Possible:
"Heat treatment causes the removal of water and breakage of the tough cell wall. It results in the better availability of minerals, vitamins, and phyto nutrients" and "grilling increases the alkaline nature of fruits leading to the better mobilization of digestive juices and bile juice, that assist in efficient digestion."
Can I save the leftover grilled peaches?
Warm peaches are at their ultimate deliciousness. But you can store the leftovers in an airtight container in the fridge and they will still be yummy for a few days. You can even pop them in the microwave for a few seconds to warm them again if you wish.
---
Sorry to all the peaches that were harmed in my quest for the perfect summer peach. I didn't know you just needed a warm hug from the grill.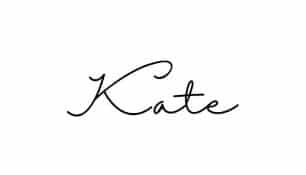 Don't forget to sign up for updates to keep in touch…I have lots of fun and useful freebies you may be interested in in my subscriber-only library like my cheat sheet for emergency spice and seasoning substitutions!
And pin this to your recipe board to refer to later. Just hover over the left upper corner of the picture:
Grilled Peaches
Make juicy, delicious grilled peaches in minutes for a quick summer dessert with this easy tutorial. Serve with a scoop of ice cream or a dollop of whipped cream for dessert or as a smoky sweet ingredient in salads, appetizers, or on pizza!
Ingredients
4

Freestone Peaches

Vegetable Oil, Melted Butter, or other high smoke point oil for brushing
Instructions
Heat the grill or grill pan to medium heat, around 325-400 degrees.

Run a paring knife around the washed peach to cut in half and twist apart. Remove the pit.

Brush the cut sides of the halved peaches with melted butter, vegetable oil, or high smoke point oil.

Place the peach halves cut side down on the hot grill or grill pan.

Brush the top side of the peaches with butter or oil.

Cook undisturbed with the grill lid open until grill marks form and the peaches start to soften, approximately 4-6 minutes.

Flip the peaches and cook for an additional 3-5 minutes, or until the peaches are soft and syrupy and the edges form a few bubbles.

Remove to a plate. Serve with vanilla ice cream or whipped cream.