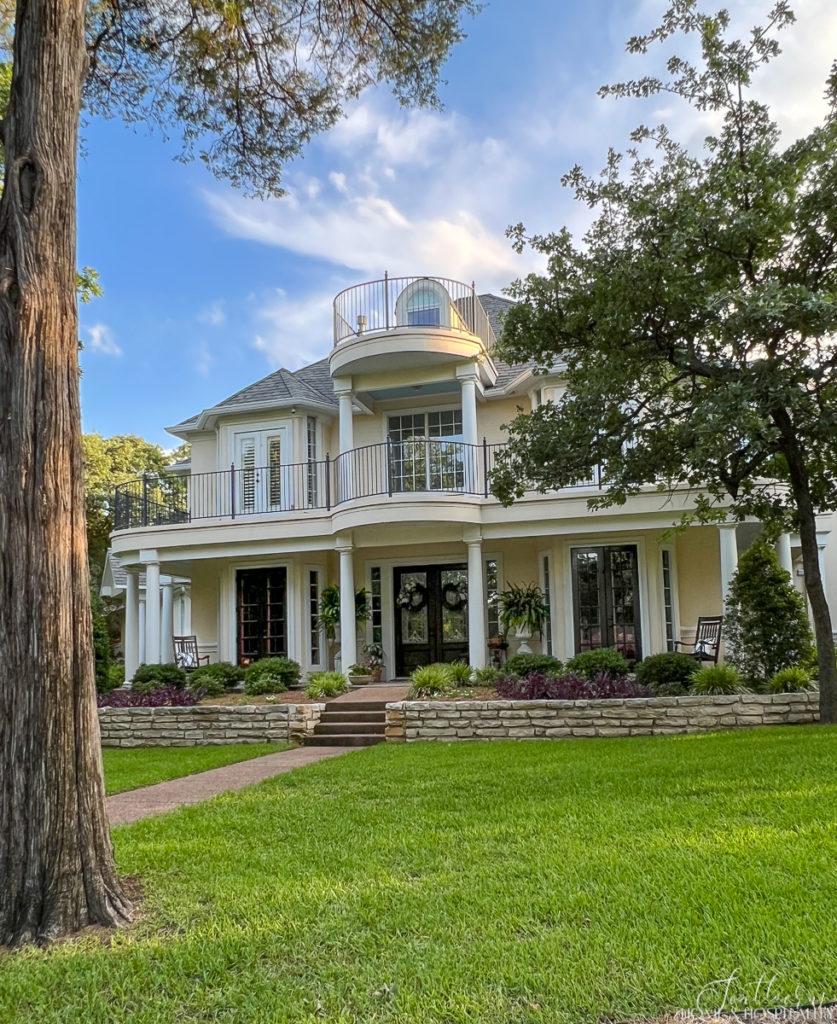 My southern upbringing has shaped everything from how I decorate to how I want everyone to feel when they come to my home, and even my great love for holidays! This charm, warmth, and zest for life that a southern home or gathering possesses isn't confined to a geographic location.
So even if you're not from the south, you will still feel at home here.
Let me explain using the name: Southern. Home. (and) Hospitality.
Southerners are welcoming, laid back, approachable, inviting, and just plain friendly! We are not in a huge hurry, can strike up a conversation anywhere, and love a good time. Family is everything. And we are obsessed with making our friends and even strangers feel welcome, comfortable, and like family in our homes.
In the South, we feel connected to earlier generations through the furniture and heirlooms they've passed down to us and work them into our decor. To Southerners, you can have a beautiful, impeccably decorated house, but if you can't sit on every chair with a drink in your hand, it doesn't feel like a home! New southern style design is more comfortable and always mixes in modern fresh twists but maintains its feel of classic beauty, charm, and grace.
The size of your home and budget shouldn't matter when hosting. Our Southern food and gatherings most of the time are not fancy, but the memories made are rich. And Southern people love holidays! We embrace any opportunity to go big, add special touches, and show off that southern hospitality that we are known for.
Have I explained why everyone belongs and is welcome here?
I hope so. Because if you love everything home like I do, we have lots in common even though we may live far apart.
I'd love to hear from you either in the comments or feel free to drop me an email!